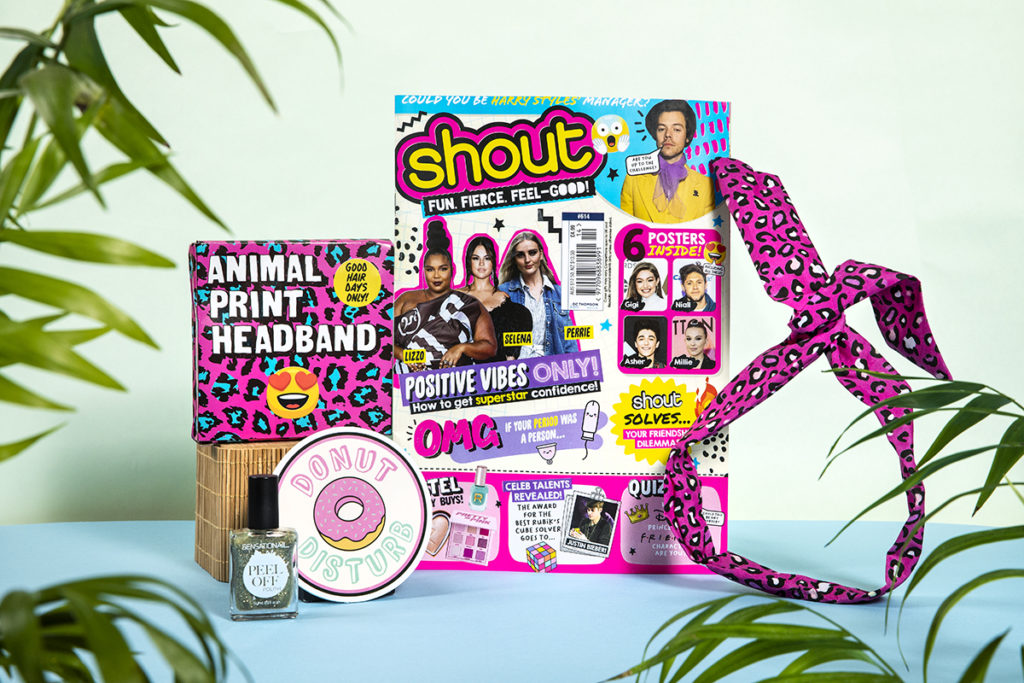 The brand new issue of Shout magazine is HERE! 💖✨
Full of amazing celeb stories, games, advice and quizzes, you'll have so much fun with our brand new edition of Shout magazine!
Here's a sneak peek of what you'll find inside the mag 🥰
Positive vibes ONLY! How to get superstar confidence like Lizzo, Selena and Perrie!🔥
Celeb Talents Revealed! Find out what celebs are a whizz with a Rubik's cube and what beatbox with the best! 👀
Reader Shout Out! We hear what YOU have to say about body confidence! 💕 👯‍♀️
Which Witch Are You? Take our quiz to find out! 🧙‍♀️
Steal Her Style! How to pull off the latest celeb style looks – on a budget! 💅🏿
We're also giving away AMAZING free gifts! 🎁 💝
Animal Print Headband 👩🏻‍🦱
Glittery peel off nail polish✨
We're sooooo excited to share the brand new mag with you!
Tell us what you think by DMing us on Insta or Twitter or emailing us at contact@shoutmag.co.uk!