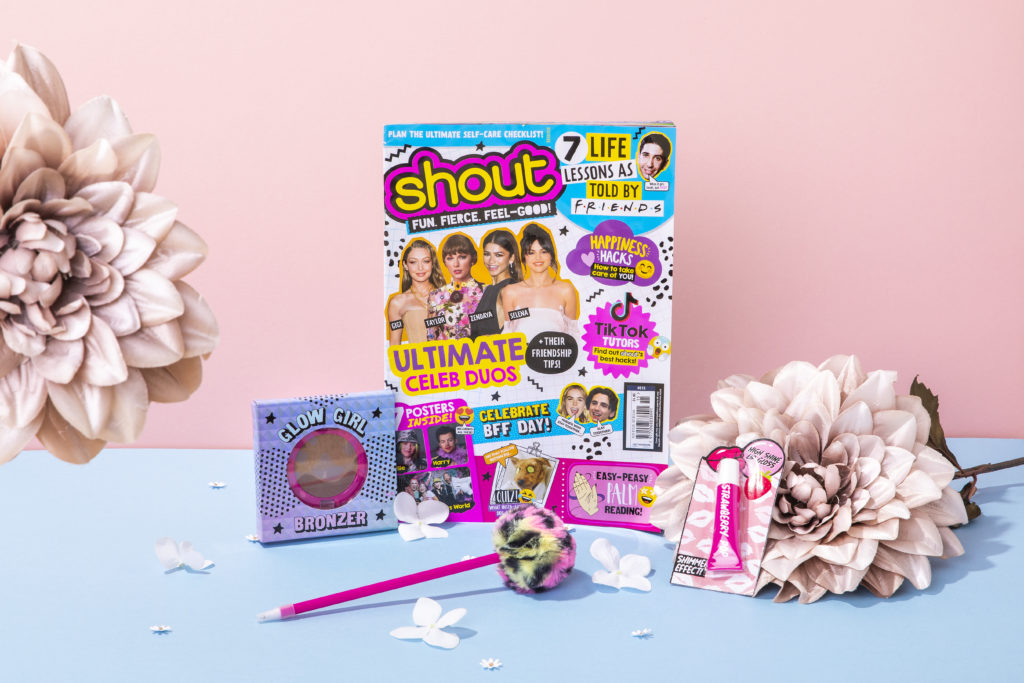 The brand new issue of Shout magazine is HERE! 💖✨
Full of amazing celeb stories, games, advice and quizzes, you'll have so much fun with our brand new edition of Shout magazine!
Here's a sneak peek of what you'll find inside the mag 🥰
Ultimate Celeb Duos! These famous besties show us the meaning of friendship!💕 👯‍♀️
Let's Talk… Bipolar Disorder! Bipolar disorder is often misunderstood, but Shout is here to explain all!❤️
Reader Shout Out! We hear what YOU have to say about friendship!👭🏾
Glam By Flo: Summer Glow! @glambyflo shows us how to get you make-up to look sun-kissed, just in time for summer!☀️
Peachy Perfect Nails! How to create your own peach themed nail art at home! 🍑
We're also giving away AMAZING free gifts!
Strawberry Lipgloss💄
Fluffy pen ☁️
Glow Girl Bronzer 🌞
We're sooooo excited to share the brand new mag with you!
Tell us what you think by DMing us on Insta or Twitter or emailing us at contact@shoutmag.co.uk!