NEW ISSUE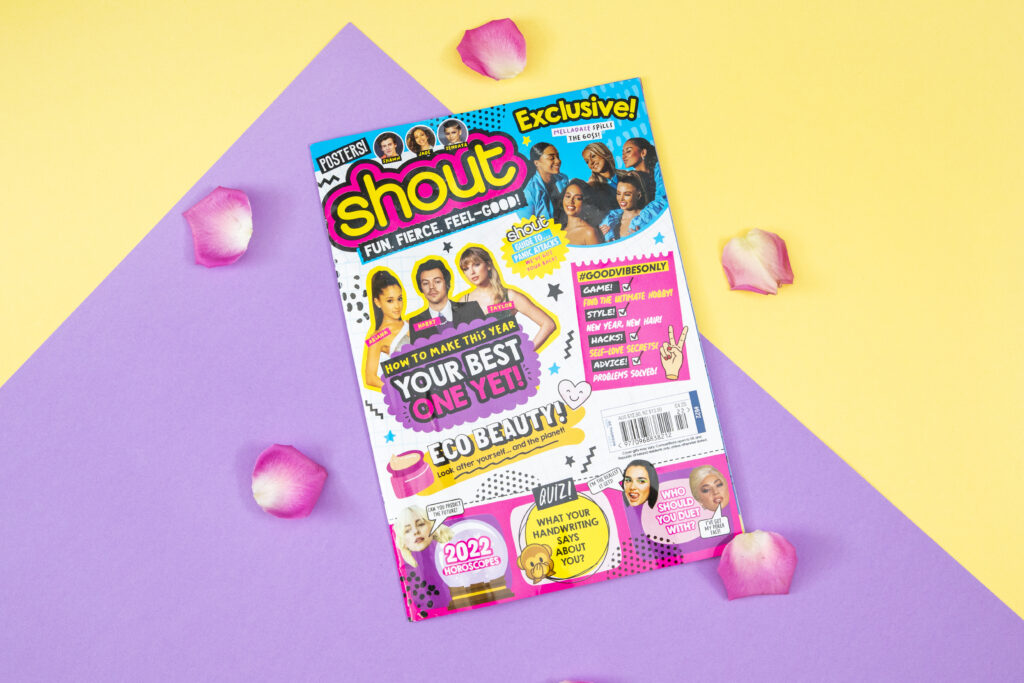 The brand new issue of Shout magazine is HERE! 💖✨
Full of amazing celeb stories, games, advice and quizzes, you'll have so much fun with our brand new edition of Shout magazine!
Here's a sneak peek of what you'll find inside the mag 🥰
How to make this year the best! Ari, Taylor and Harry show you how!
Quiz! What does your handwriting REALLY say about you?
Shout's guide to panic attacks… We answer all of your questions!
Eco beauty! Look after yourself AND the planet!
We also have FOUR free gifts for YOU!
QUIZ SPECIAL MAG INSIDE
BEAUTY BLENDER
2 MYSTERY GIFTS…OMG!
We're sooooo excited to share the brand new mag with you!
Tell us what you think by DMing us on Insta or Twitter or emailing us at contact@shoutmag.co.uk!
Plus, Shout is now available for single issue and subscription digital download! Get the latest issue straight to your devices at home! Find out more here and click the DIGITAL tab: