Win: FREEBIE FRIDAY — MAGNITONE FACIAL CLEANSING BRUSH!
#FREEBIEFRIDAY TIME!?✨ This week we've teamed up with Magnitone London and will have ONE winner! For a chance to win, enter with the form below!? Winner will be chosen at 10am on Monday!
Don't forget, Magnitone will be joining us at #HangoutLive where you can see even more of their fab products!
✨✨✨✨✨✨✨✨✨✨✨✨✨✨✨✨✨✨✨✨✨
The Prize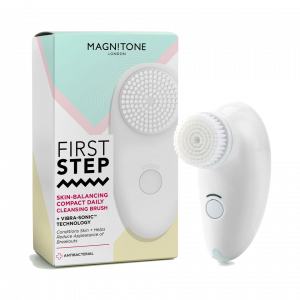 This week we're teaming up with Magnitone London to give away a Magnitone Facial Cleansing Brush — a skin-balancing compact daily cleansing brush with Vibra-Sonic Technology. It conditions skin and helps reduce appearance of breakouts! Find out how to enter below!
✨✨✨✨✨✨✨✨✨✨✨✨✨✨✨✨✨✨✨✨✨✨✨✨✨✨✨
How to enter…
To enter, just fill in the deets below: full name, date of birth, address, PARENT/GUARDIAN'S email address and simply answer the question:
What do you want to see more of in Shout magazine?