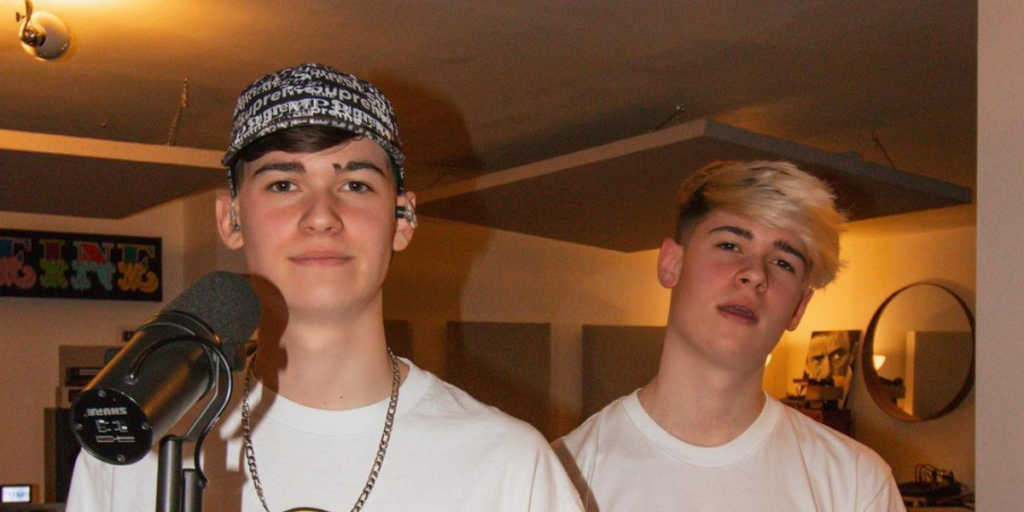 Max and Harvey Interview
Singers, twins and TikTok stars Max & Harvey tell us about their podcast, reliving their high school days and giving their best advice!
What was your favourite subject in school?
Max: PE because I love sports.
What were you like in school?
Harvey: I was a bit of a class clown, I won't lie! I was always the "quickest witted" in the room…
What's your best advice for anyone nervous about moving up to secondary school?
Max: Just embrace it and make as many friends as possible, because it's a bit of a bumpy one and you're gonna need them.
What kind of topics do you cover in your podcast?
Max: If you can think of anything that happened while you were or are in school, we're most likely gonna cover it. We'll also discuss things like bullying, sexuality, identity and mental wellbeing issues that people are dealing with.
What's the secret to a good friendship at school?
Max: Honesty and banter because you've got to poke a bit of fun at your best mate every so often.
Favourite food for school dinner?
Harvey: HAM AND CHEESE PANINIS! They were the best!
What's your top tip for working on self-confidence?
Max: Don't think about what other people are thinking. Think about how you're coming across and whether you like it or not, don't let other people direct your life.
Are you working on any other projects we can look forward to?
Harvey: Our latest single, Worry A Little Less is out now! And we have more music up our sleeves that we can't wait for people to gander upon as we've done so much writing for the first time in ages and are really happy with the outcome.