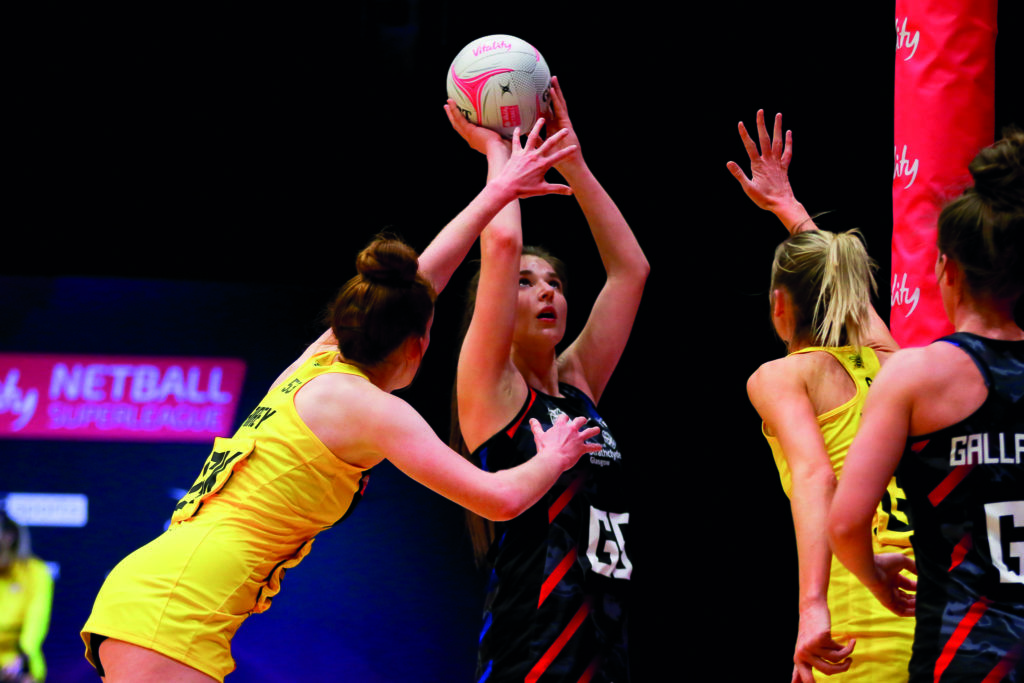 Taylor, Bethan, and Emma, who play for the netball team, Strathclyde Sirens, tell us the benefits of making exercise fun!
What does being active mean to you?

Bethan: Lockdown has really highlighted how much being active can help your mood. I feel so much better when I'm getting out – it makes a huge difference, even if it's just a walk. So good for mind and body!
Tell us about your training schedule!
Bethan: We train about six days a week. The types of training we do day-to-day varies, but we'll usually do a strength session, a session on the court, and the shooters will take about 200 shots to make sure their technique is perfect!
Do you enjoy the competition of playing netball?
Emma: I like a bit of healthy competition! I have always loved playing sports, and that's definitely a big part of it.
Taylor: I prefer the team aspect of it. The competition side of it is motivating but being part of a team and having that shared experience is my favourite part.
Bethan: It's competitive, but with a team you can really lift each other up and push each other in training. It's a good feeling because we're all working towards the same goal!
Is it difficult to fit netball into your daily life?
Emma: It can be hard to organise, but when you enjoy a sport as much as we do, it doesn't feel like a huge commitment!
Taylor: If you really want to do something, you'll find the time to put towards it!
What's your favourite thing about being active?
Bethan: I love being part of a team — it's like having a support network! I know I could go to anyone on the team for help or advice. If I'm stressed about something, going to training can be such an outlet, and it can be helpful for my focus. Sport is really good for your mental health!
Tell us about your TikTok!
Taylor: We started our account at the start of lockdown, and our first TikTok got about 100,000 views… people seemed to like what we were doing so we kept it up! It's just a bit of fun, but we also hope it inspires younger people to consider netball. 
The Sirens' advice for starting a sport! 
Bethan: If you've not tried playing sport before, try a few until you find one you love! Keep trying until you find one you love! Team sports are a great way to make friends and get support.
Taylor: If you're nervous about trying something new and not knowing anyone, remember that everyone started in the same boat. It can be scary, I started out not knowing anyone, but you get close to everyone on the team before too long! 
Emma: I agree! Don't overthink it too much, everyone will be welcoming because they know exactly how you're feeling – they would have felt the same when they started too!
Follow the Strathclyde Sirens on TikTok @sirensnetball
Keep up with Shout's latest on Twitter and Instagram!