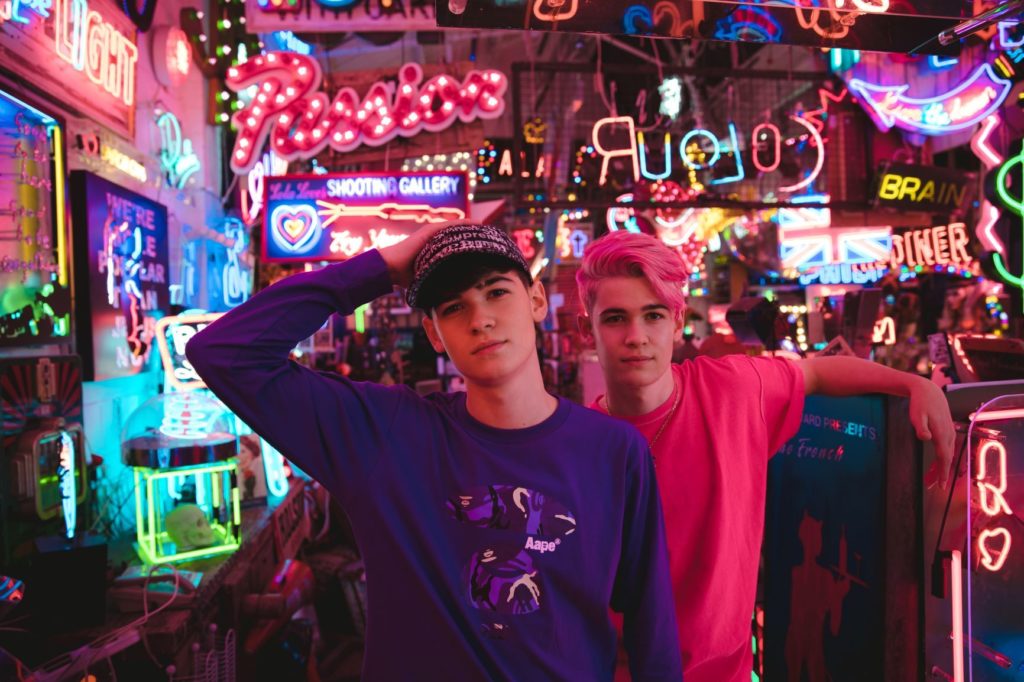 Max and Harvey's new single Worry A Little Less is out TODAY! The feel-good anthem is their first single of 2020, after their huge sell-out tour at the beginning of the year.
"We honestly can't wait for people to hear our new music," says Max. "It's a massive step up from all of our other music and because we've been writing it first-hand it's so much more special to us!" adds Harvey.
After making it to the X Factor Celebrity final last year, 2020 has been a busy year for the boys with their nationwide tour, their CBBC TV show FOMO, and the launch of their own brand-new podcast School Daze.
We can't wait to see what they'll do next! ✨