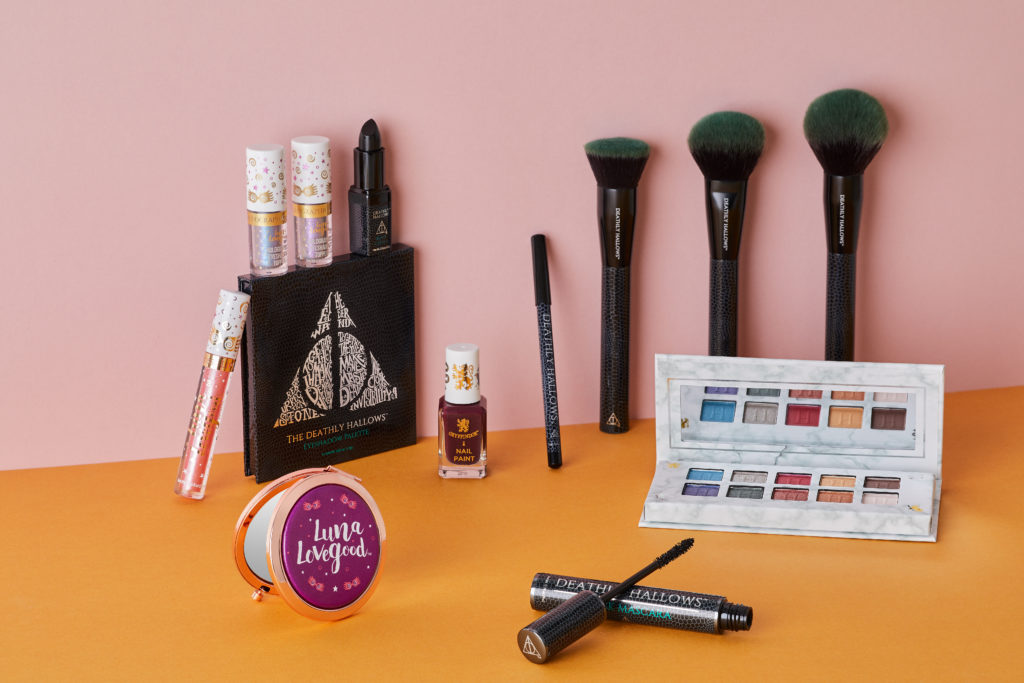 Oh-My-He-Who-Must-Not-Be-Named! The Harry Potter Shop at Platform 9 3/4 has teamed up with Barry M and have launched a new and enchantingly pretty make-up collection ✨
Full of magical make-up bundles, charming eyeshadow palettes and bewitching brushes and utensils, we've totally fallen head over broomstick for everything in this new collection – no love potion necessary! Oh, and did we mention it was vegan friendly? No house elves were hurt in the making of these cosmetics!
Here's some of our faves that'll we'll definitely be putting on our gift list to the Dark Lord this Christmas…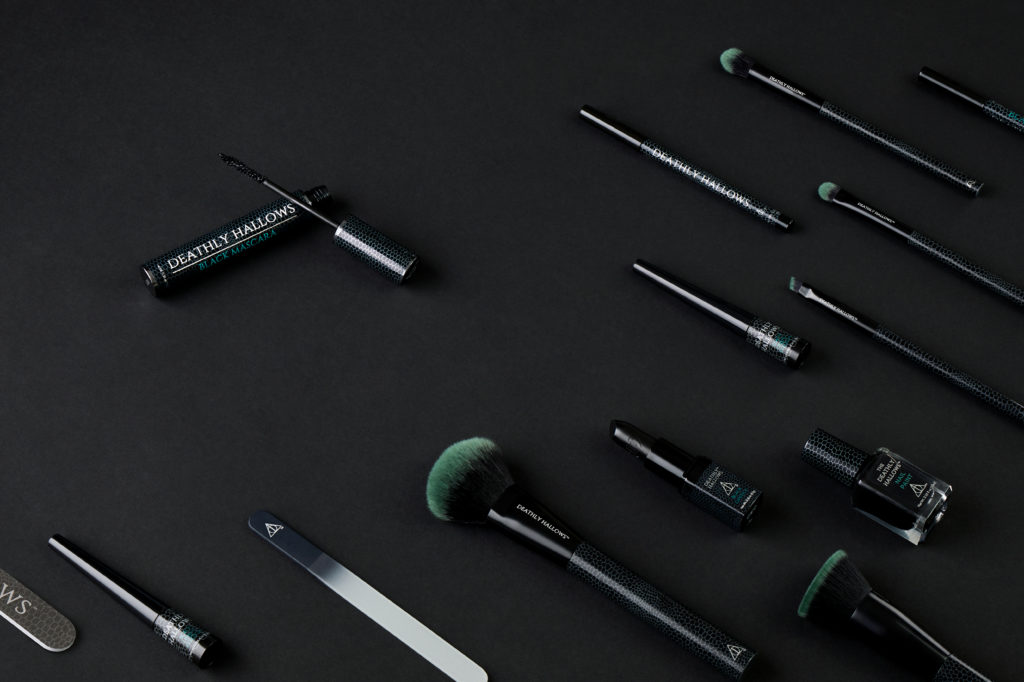 Deathly Hallows Beauty Bundle (£75)
This beauty bundle includes a Deathly Hallows brush set, eyeshadow palette, a black pencil and liquid eyeliner, black mascara, black lipstick and a Deathly Hallows nail set and nail polish. Time to embrace the dark side!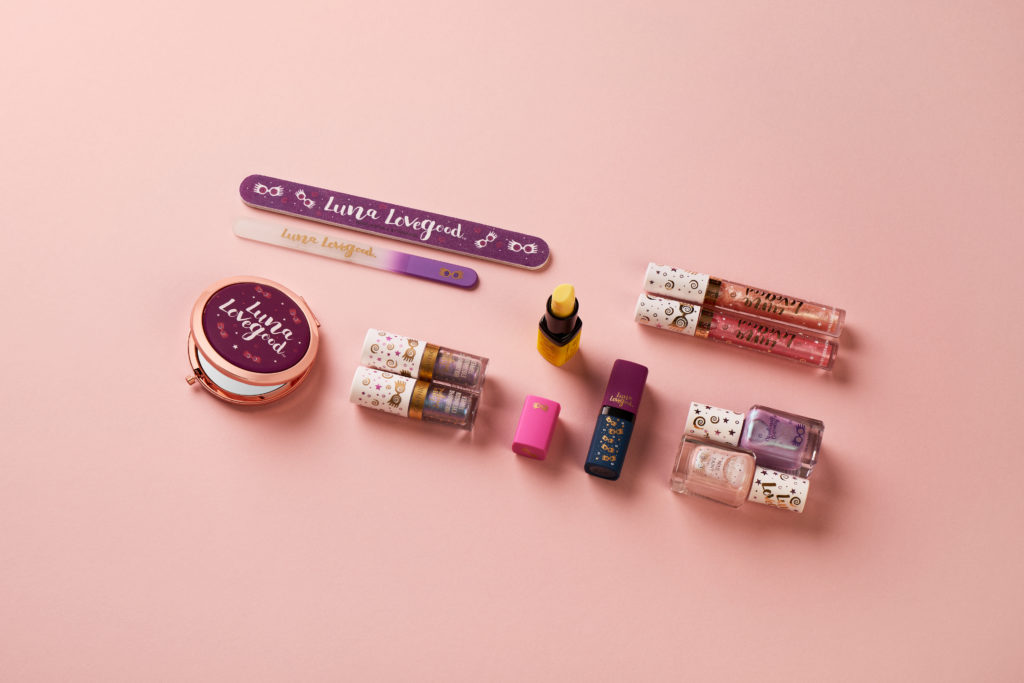 Luna Lovegood Beauty Bundle (£65)
Get your quirk on with the Luna Lovegood beauty bundle! The bundle includes two holographic eyeshadow toppers, two colour changing lipsticks, two sparkly lipglosses, two nail paints, a nail file set and a cute compact mirror. We're feeling more whimsical already!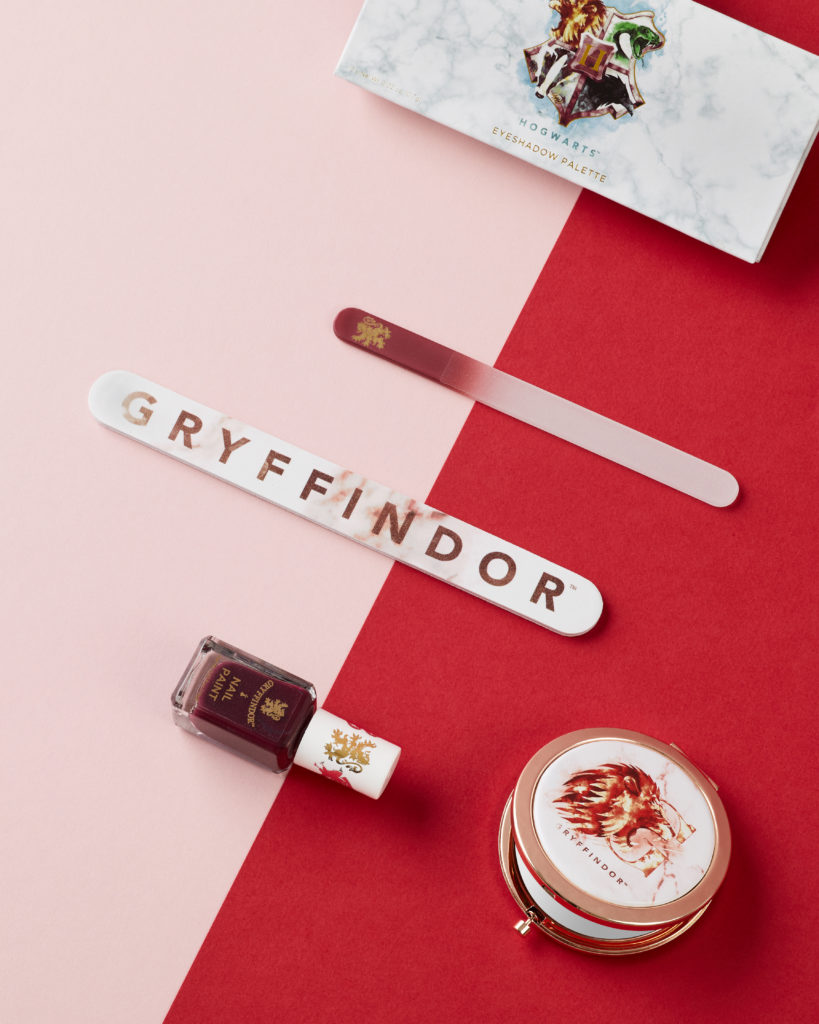 Gryffindor House Beauty Bundle (£32)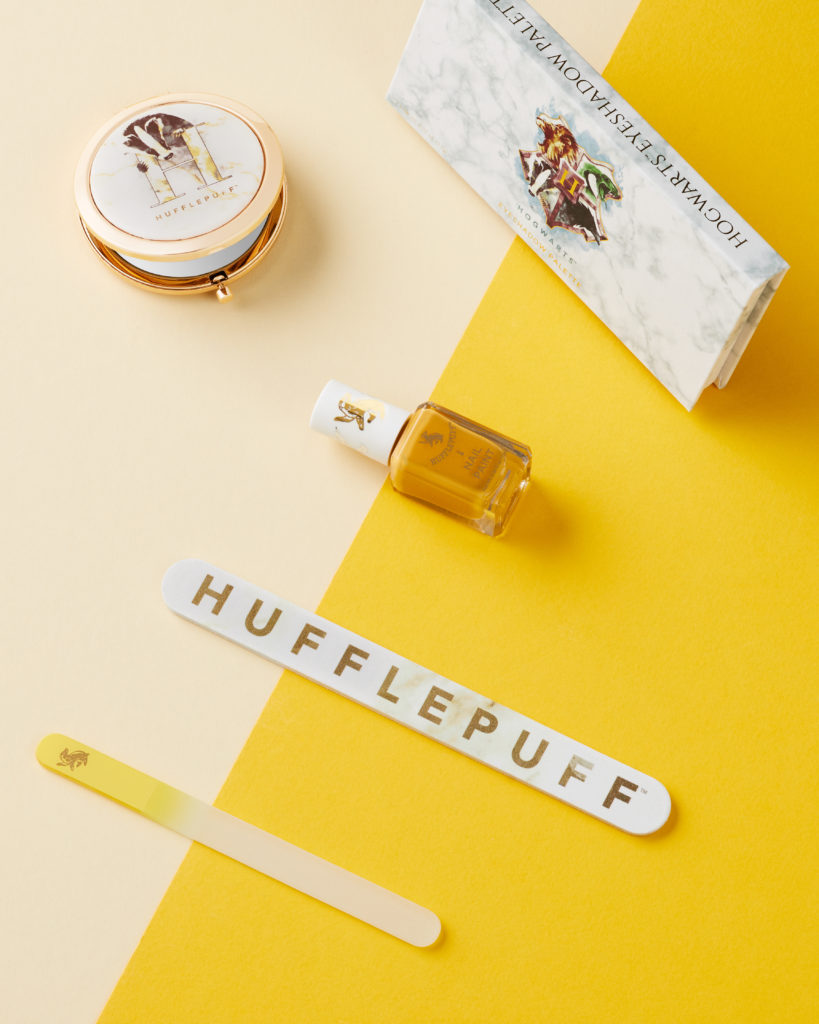 Hufflepuff House Beauty Bundle (£32)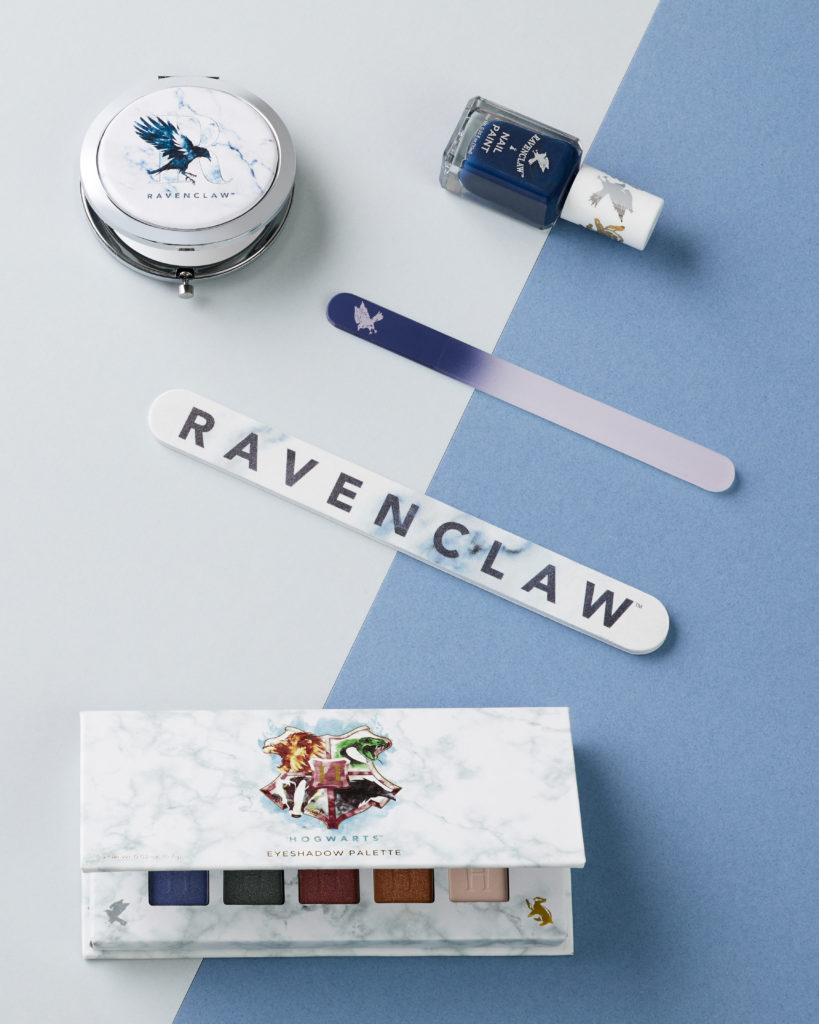 Ravenclaw House Beauty Bundle (£32)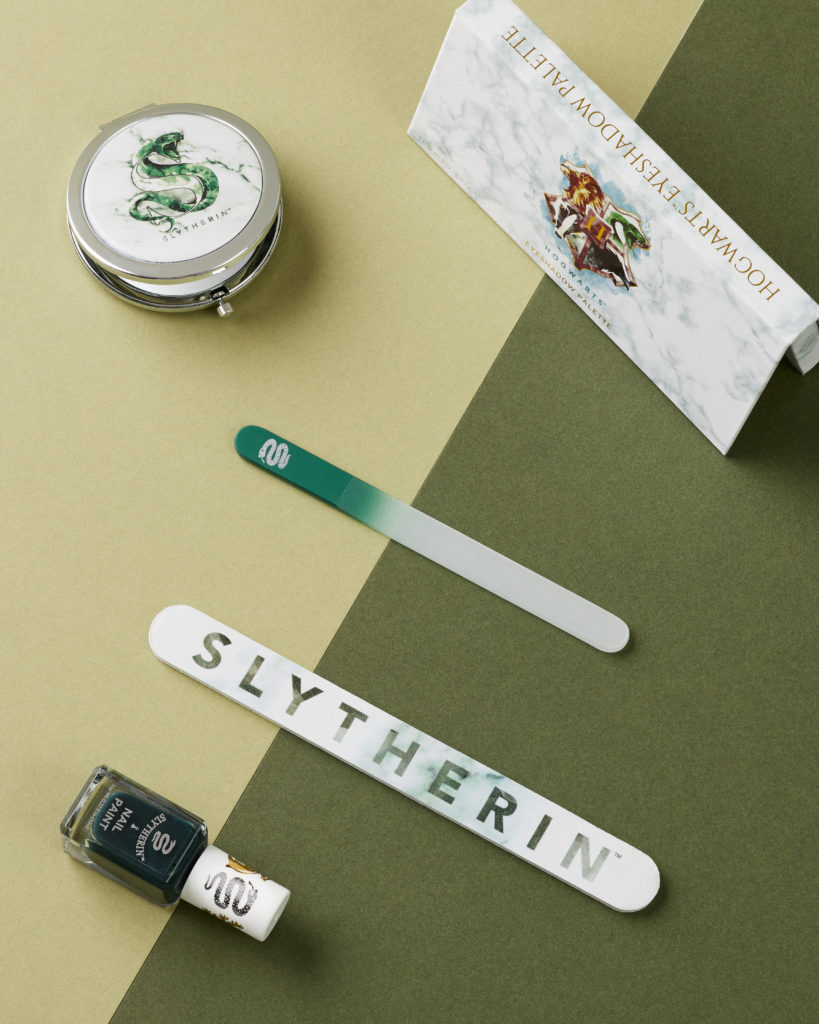 Slytherin House Beauty Bundle (£32)
Every Hogwarts House has a themed beauty bundle which includes an eyeshadow palette, a compact mirror, a nail file set and a nail paint. Which Hogwarts house did the Sorting House place you in?