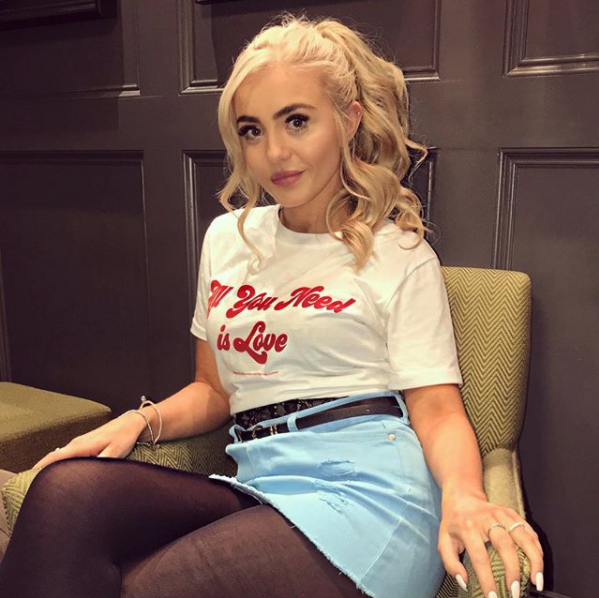 We caught up with singer songwriter Samantha Harvey, to chat about all things music and her new single 'Please'.
Who inspires you musically?
There's a lot of people – Ann-Marie, Ed Sheeran… I also listen to a lot of alternative RnB. I love music that I can relate to, that the lyrics make you feel like you're in their situation and going through what they're going through. That's what I like to do with my own songs.
Who would you love to collab with on a song?
Ed Sheeran – 100%!
Do you have any advice for readers who want to get into singing?
Keep recording yourself and listening to it back. Get comfortable with your own voice – it always sounds different when you hear it back. Mine freaked me out for a while! YouTube videos can help with voice training – you don't need to pay for expensive singing lessons! It's all about persistence.
What's your favourite song just now?
The Weekend by Sza!
Which artists are at the top of your Spotify playlist?
Lewis Capaldi.
You've done a few vlog-type videos with Awsomeness TV – is vlogging something you'd like to get more into?
Definitely, because other people film them and its really good fun. It's not scripted, they just said "Do your own thing!". It was also scary though, because they follow you around and film you from angles that you're not keen on. They get you at your best and worst times!
Who's your style icon?
I don't know if I have one – I'm quite basic! A bit of everything – I'm quite high street.
Have you ever been star-struck? If so, who with?
I actually haven't, which is really weird! I don't really get star-struck, I never have. I think it's because my mum and dad don't either. They're really chilled when they meet new people and I'm the same. When you speak to people that you'd think would be really scary, they're just so normal! Maybe if I met Ed Sheeran I would be star-struck!
Who's the coolest person you've met?
David Beckham, James Arthur, Simon Cowell. They're quite cool!
Do you ever get nervous?
Always – I get so nervous at everything but especially performing live, before I go on stage. I can't talk to anyone cause I feel really sick. Normally about half way through the first song, the nerves are gone and I feel okay. It's just the thought of performing and it going wrong!
Do you have any tips for staying confident?
Positive thinking – you have to reassure yourself. I have bad days, like everybody else, where I think bad things but you just have to try and overpower it with the positives. Try and be as positive as you can! Talk bad thoughts out of your mind and try and replace them with something positive.
Are you excited about your new single, 'Please'?
Yeah, very excited! Everyone's messaging me saying how it's getting them through their break-ups. It's done better than I expected so far – that's always a good sign!
Did it take you long to write it?  
It took a couple of days working with the producers and stuff. It depends though, some songs only take a day to write, some take a couple of days.
What's your favourite song to perform?
I love Can't Help Falling in Love by Elvis. I just think it's such a nice, romantic song and everybody gets emotional.
This or That
Instagram or Snapchat?
Instagram now – used to be Snapchat!
YouTube or Netflix?
YouTube – that's a hard one!
Tea or coffee?
Tea.
Cats or dogs?
Dogs.

Summer or winter?
Summer.
Pizza or pasta?
Pizza.
Call or text?
Text.
Bags or shoes?
Shoes.
Lipstick or lipgloss?
Lipstick.
Morning or night?
Night, definitely!