We caught up with new artist HRVY!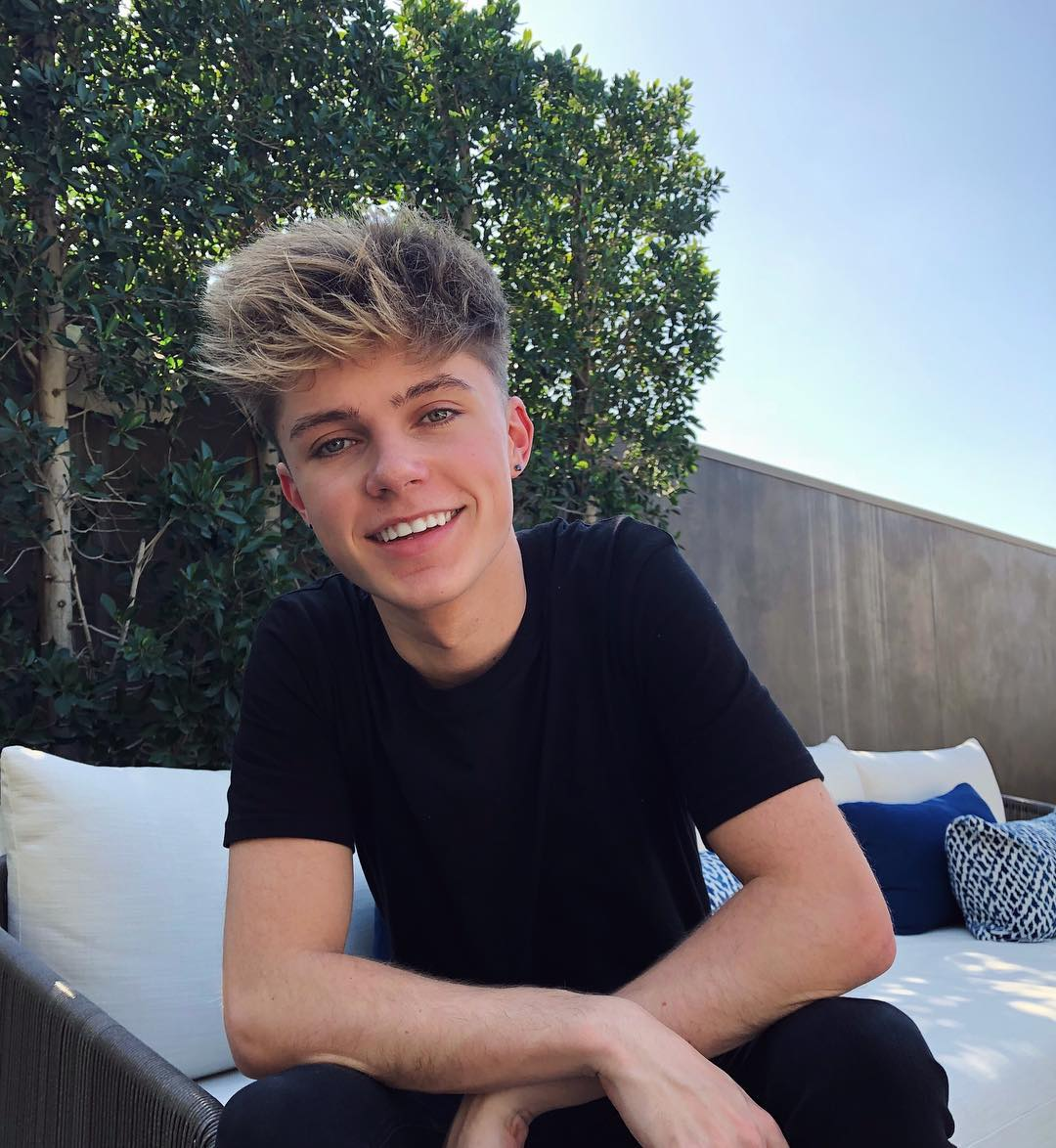 Have you always wanted to be a singer?
Yes, always! Since I could understand what music was, so pretty much since I was four!
Who would you love to collab with?
Ed Sheeran, cause he writes good songs and I think he seems like a cool guy.
Who inspires your music?
A lot of what's in the charts at the moment, and a lot of old school RnB, like Justin Timberlake.
Have you ever been star-struck? Who with?
Yeah, when I first met Little Mix I was like "WOAH, that's Little Mix!", and then I met Troye Sivan a few weeks ago in New York. I always get star-struck!
What are you most excited for in the next few months?
Just going around the world, touring, visiting new places and meeting the people that support me.
Do you have any advice for readers who want to become a singer?
Keep practising and posting stuff online, try to get your music out there!
From Twitter & Instagram
Who's your celebrity crush?
Ariana Grande.
Will you be touring soon?
I'm touring with The Vamps soon!
How does it feel to be living your dream at such a young age?
It's surreal!
How long did it take you to learn the dance for "Personal"?
A few days, I'd never danced before but I learnt it for about three days before and then we shot the video on the fourth day.
Do you get on well with the Roadtrip boys?
Yes, I love them, they're like my brothers!
Who's your favourite member of Roadtrip?
I love them all equally, but I share a room with Ry so I like Ry!
What's your favourite colour?
Blue, white or black
Will you sing more songs with Loren?
Potentially, yeah!
Where's your favourite place to visit?
London or L.A.
Who do you look up to?
My mum, she's great!
If you could be anyone for a day, who would you be?
I'd want to be Bruno Mars!
Quick Fire
What's your favourite takeaway?
Chinese
What are you watching on Netflix just now?
The 100
What's the last thing you ate?
McDonald's breakfast pancakes
Instagram or Twitter?
Instagram
What's your favourite emoji?
The tiger
Tea or coffee?
Coffee
You can follow HRVY on Instagram @hrvy, and subscribe to him on YouTube @HRVY