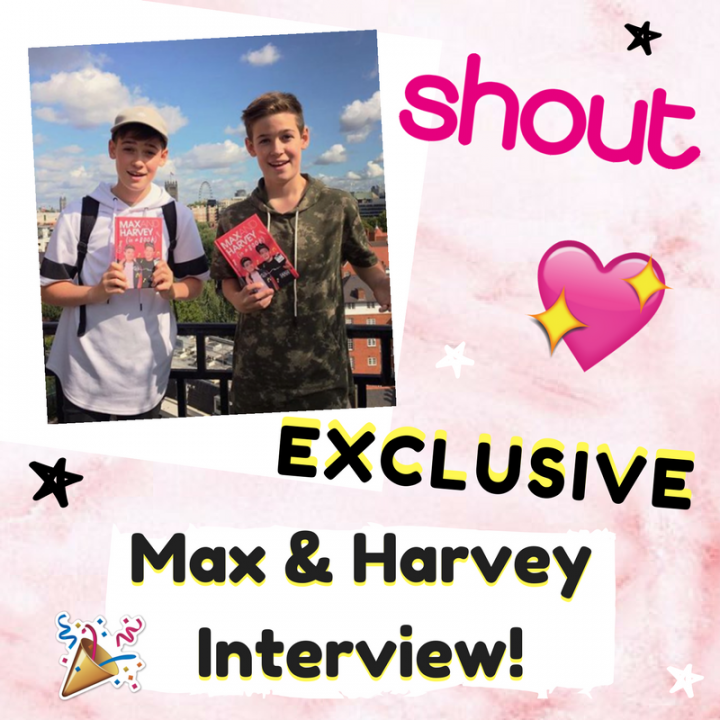 We spoke to Max and Harvey about their plans for 2018 and the FA tournament they took part in to encourage diversity in football!
What advice would you give to Shout readers who'd like to get more involved in the sport?
Max: Just try new things even if you think you're not good at them. You may surprise yourself!
Harvey: Even if you think you're bad at a sport, you should still join in because you can only get better (unless you're me ha!) Eventually, with practice, you'll become a lot better!
What's the best thing about playing football?
M: It's something else to do in my spare time and it's really fun.
H: I am the last person you'll see properly playing football, but I'd still join in anyway because it can actually be quite fun!
Football or music?
M: I love them both but it would definitely have to be music first because it's what I love most.
H: Personally, I would have to pick music because I think that I might be a tiny little bit better at music than football!
Are you excited about your tour this year?
M: Yes, I'm so excited! We've never done our own proper tour like this before. I can't wait!
H: I'm so excited to go on tour as this is going to be our first ever full-blown tour! We've done a few experimental shows in the past, but now we're excited to go on a brand new awesome tour for all our fans!
What's your top tip for staying confident?
M: Always try to perform in front of people and just act like no one's there.
H: If people can see you're really enjoying something, they're less likely to judge you, and more likely to join in!
What's the biggest difference between you both?
M: Probably our personalities! Although I'm much tidier than Harvey too!! I'm also better with money.
H: It would probably be our taste in food!
Who would you love to collab with on a song?
M: It would be amazing to collab with someone like Ed Sheeran, Shawn Mendes or Major Lazer.
H: I would love to collab with either Macklemore or Marshmello because I love both of their music styles. Especially Macklemore — I'm always listening to his songs!
The FA People's Cup is the nation's largest and most inclusive 5-a-side football competition, taking place across the country now. To find out how you can give football a try, visit… https://forgirls.thefa.com/Play/Never-Played
To find out more about The FA's People's Cup, watch this video!
Keep up with the Shout Squad?
TWITTER https://twitter.com/shoutmag
FACEBOOK https://www.facebook.com/shoutmag
INSTAGRAM http://instagram.com/shoutmagofficial
WEBSITE http://www.shoutmag.co.uk/
SUBSCRIBE TO THE MAGAZINE ? http://www.shoutmag.co.uk/subscribe