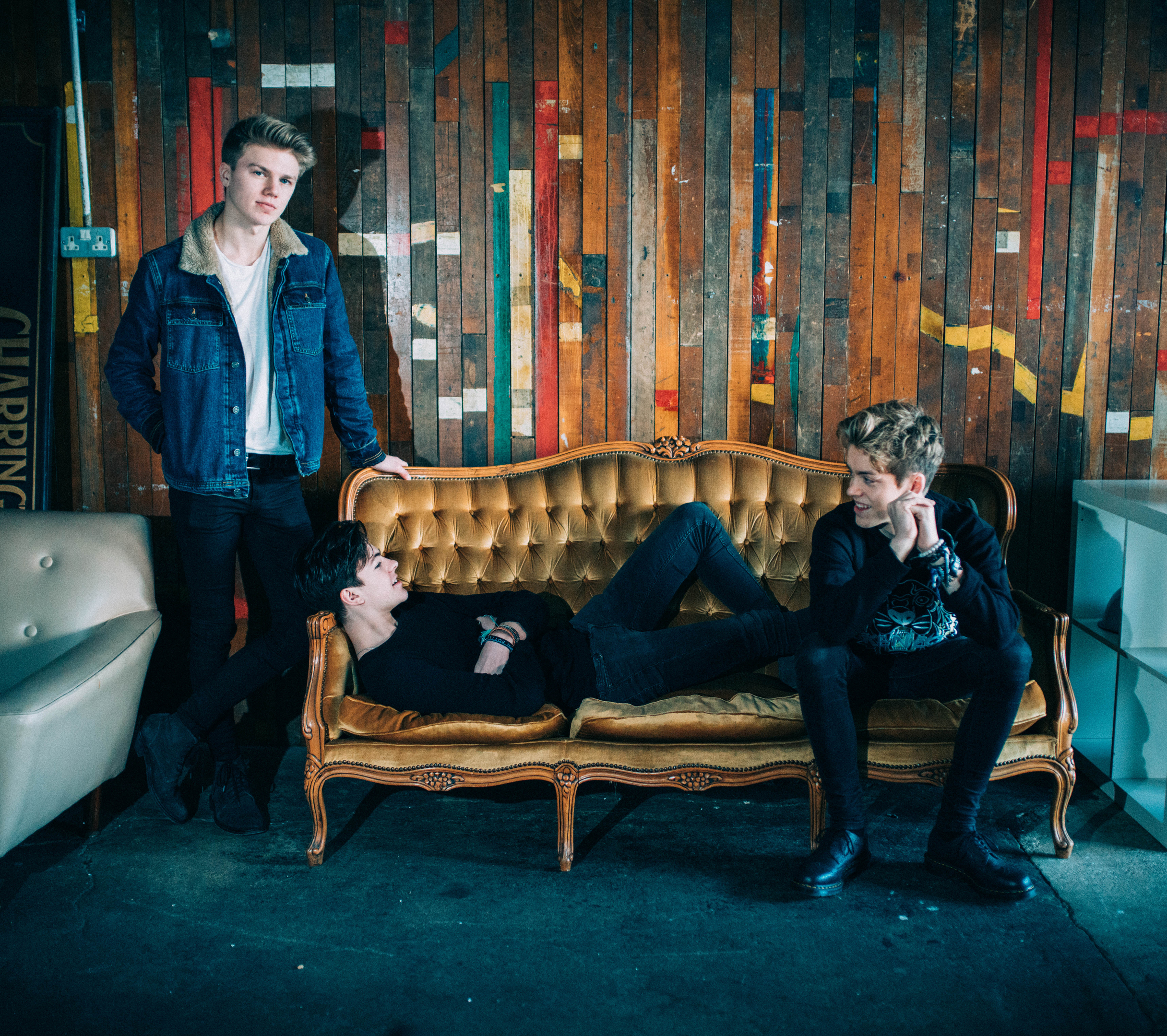 We sat down with one of our fave boy bands, New Hope Club, to have a chat about the film, Early Man, and the two songs they have on the film's soundtrack — Tiger Feet and Good Day!? Early Man is out TODAY (26th January) — a brand new Aardman Animations film (Wallace & Gromit, Chicken Run) with a voice cast including: Maisie Williams, Tom Hiddleston and Eddie Redmayne.
AND, you could win a signed Early Man poster from New Hope Club. Find out how to enter at the bottom of the page!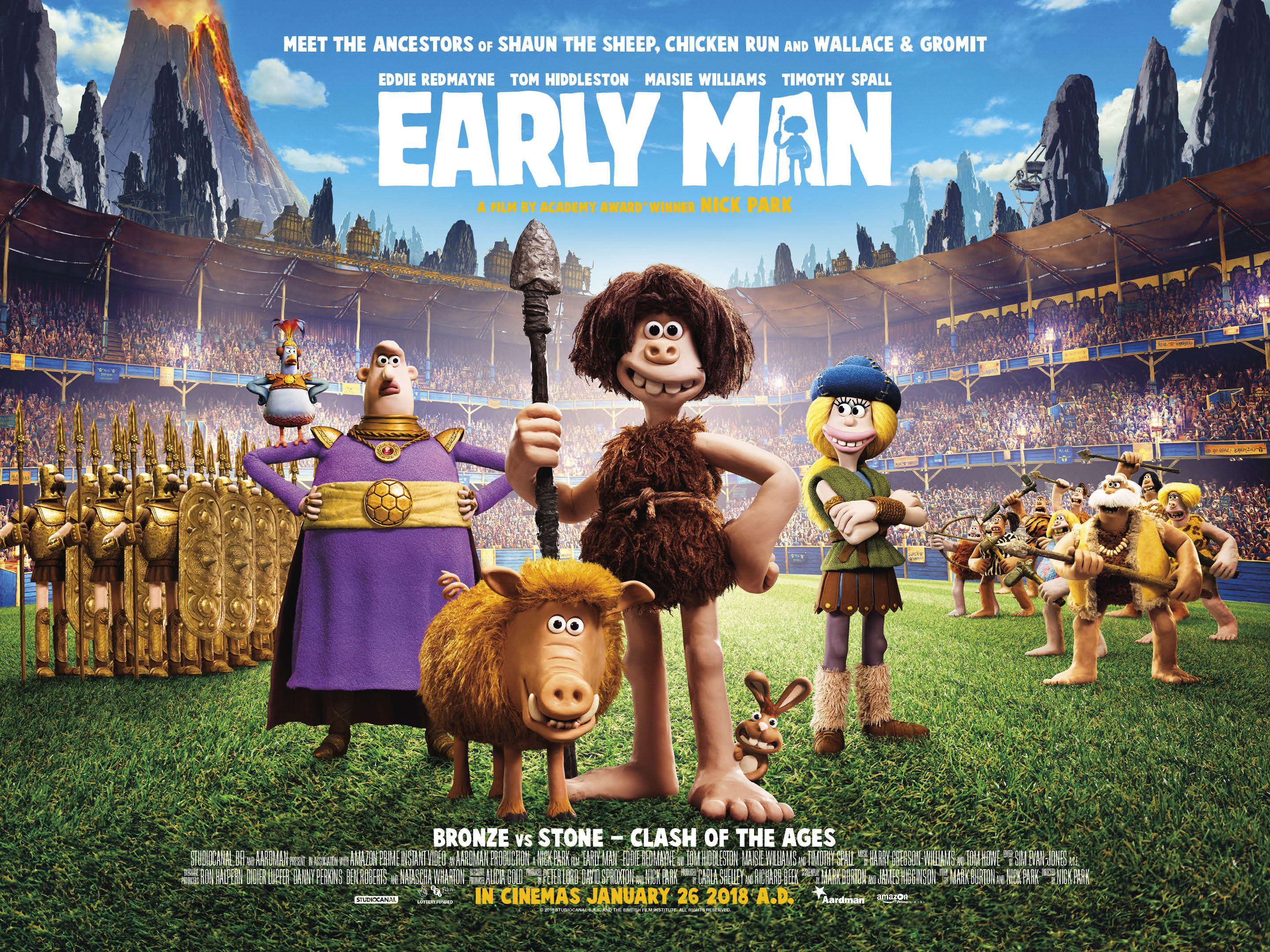 How did you react when you found out you'd be featuring on the Early Man soundtrack? 
Blake: It was incredible. We watched Aardman films as kids and when we heard we were doing Tiger Feet, which is such a legendary song — WOW! It was amazing to get Good Day as well, which is an original. It's a really cool, energetic song and we got to produce it with Brad from The Vamps. It was an amazing experience to work with him again and it was a lot of fun. We just enjoyed doing it and we got to watch our songs in a film, which we've never done before. Kind of surreal, really!
What did you use for inspiration in creating the Good Day track? 
George: The film is very energetic and it's all about football and sports, so it's got to be high tempo. The whole film is quite light-hearted as well, and it's all about having fun. To top it off at the end, after a happy ending where everyone's had a really good day, it's a really feel-good song to hear when the credits roll. When you leave the cinema, you're happy!
If you could sum up Good Day in one word, what would it be? 
George: I suppose, in one word… "good"!
How different was the process of creating a song for a film rather than your own album? 
Reece: Because it was for a film, when you're recording it you've got to think what it's going to add to the film. Especially Tiger Feet because we knew it was going to be part of an energetic scene. We need that vibe, and give the film a bit of life half way through. With all that in mind, we just gave it our all in recording!
What was the favourite part of the whole process of making music for this film? 
George: Just being in the studio with your mates! Brad is one of our mates, and it's cool how we could take a song like Tiger Feet and make it our own. We had the opportunity to just be creative and put our own influences in such a great song.
Could we ever see you all acting in a film? 
Blake: The music comes first, but we'd never say no! I think we'd have a lot of fun doing that. I reckon we should be a band in a film and we play ourselves… and the film's called New Hope Club… no, I'm joking! I don't see why not — we all enjoy acting, we did it from a young age.
If you were sent to the Stone Age, what one thing would you want to take with you? 
Reece: I'd probably take my guitar and then I'd just write every good song and everyone would just think I was an absolute genius!
What period of time would you like to travel to the most? 
Blake: I'd like to be 18 in about the 1960's!
Check out New Hope Club's music video for Good Day, featuring in the film, Early Man, below!???
WIN A NEW HOPE CLUB SIGNED EARLY MAN POSTER!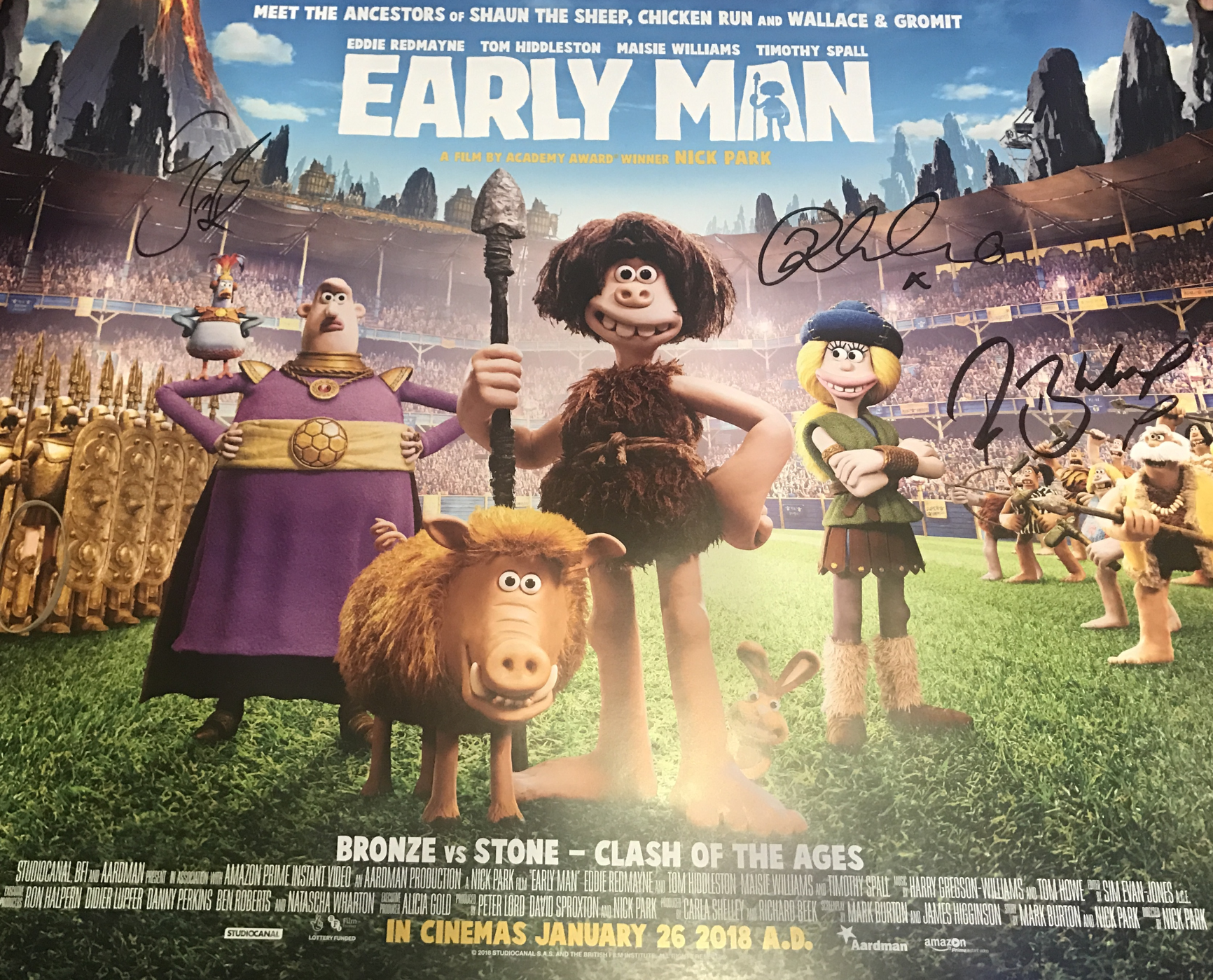 Enter for a chance to WIN this Early Man poster signed by New Hope Club themselves! To enter, all you have to do is send the following deets to competitions@shoutmag.co.uk, with the subject line "New Hope Club Early Man". Good luck!
Full name 
Date of birth 
Address and postcode 
Parent/Guardian's permission and email address
Prize draw closes Sunday 4th February and winner will be chosen by 10am Monday 5th.