Hey Shout Squad!
With 2017 behind us, we thought now would be a great time to look back at some of the best moments from HelloWorld 2017, which took the Genting Arena in Birmingham by storm last October!
The all-star line-up of vloggers including Caspar Lee, Zalfie, Oli White, Saffron Barker, Jim Chapman and more made it really hard to narrow it down to just ten best moments — but here they are…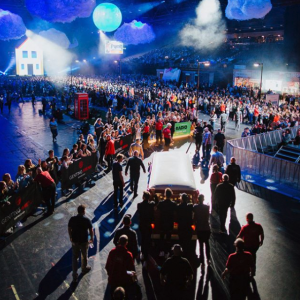 1 – The Camper Van Entrance
Take five of the world's biggest YouTubers and get them to push a VW camper van through a crowd of 4,000 crazed fans — hilar!
2 – Joe Sugg Dressed as a Cow?!
Nobody knew it, but inside the cow costume that walked around Main Street was no other than Joe Sugg!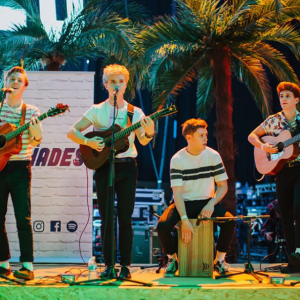 3 – Band Baes
New Hope Club, The Shades and Over Atlantic were a brilliant addition to HelloWorld — especially when they left the comfort of Busking Beach and hit the streets, with mini parties popping up all over the place!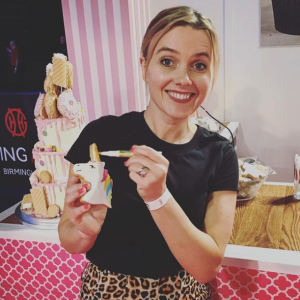 4 – Yummy Treats
The baking star of This Morning, Juliet Sear, took time off from making cakes for Holly and Phil and brought her team to HelloWorld! She baked over 12,000 cookies for all of our guests, with the help of Zoella, Lucy and Lydia, Katie Pix, Tom Daley and Rose and Rosie!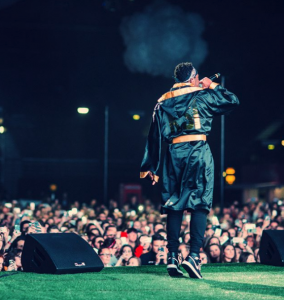 5 – K.S.I.
The night before the first show KSI stepped up and filmed the opening scene to his boxing ring walk on — and smashed it first time. Backstage the HelloWorld team edited and had it ready for KSI's incredible performance by the time he hit the stage!
6 – Marcus and Louise's Duet
When two of the biggest YouTubers ask to duet on the main stage in front of a packed arena, you know it takes guts — especially when they announce that they actually can't really sing! But not only did they write, rehearse and produce it themselves, they pulled it off and created one of the highlights of the show!
7 – The Vamps
HelloWorld ended on a high note with a house party comprising of street games, songs and music. As the Emoji House spun around, the Vamps boys closed the show with a ten-minute medley, partying on stage with all the cast!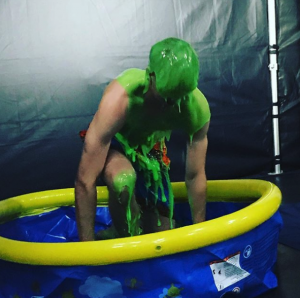 8 – Tom Daley and Josh Pieters Getting SLIMED!
One of the best moments was when these two HUGE stars battled it out in the slime zone!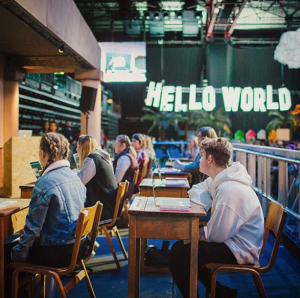 9 – Back to School
Oli White, Louise Pentland, Caspar Lee, Rose and Rosie and friends entertained the classes at the school stage with challenges, tutorials and, of course, the hugely popular slime-making classes!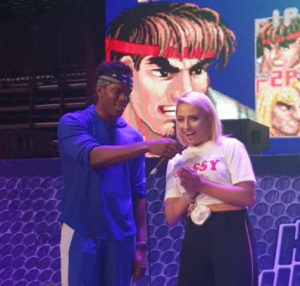 10 – Saffron Barker whipping KSI at StreetFighter
Over at the Giant Arcade, not only did Saffron beat KSI, but they both managed to break the joysticks in the heat of battle!
Get updates on HelloWorld 2018 from the links below ?
Twitter: @hello_worldlive
Instagram: @helloworldlive
Facebook: helloworldlive
YouTube:  helloworldlive