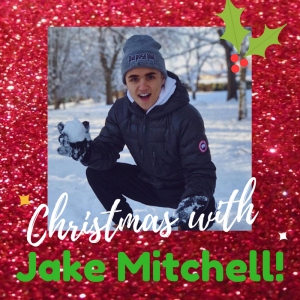 Jake talks to Shout about everything CHRISTMAS!
Fav Xmas song:
All I Want for Christmas by Mariah Carey!
Brussel sprouts or roast potatoes?
Roast potatoes.
Are you on Santa's naughty or nice list this year?
Defo on the nice list!
Can you name all of Santa's reindeer?
Rudolph1, Rudolph 2 and Rudolph 3 ?
What have you asked for for Christmas?
Tour tickets to my own UK tour in January! ?
What's one Christmas tradition you always have?
Family ALWAYS come to our place!
Pigs in blankets or Yorkshire puddings?
Yorkshire puddings!
What are you looking forward to most about Christmas?
To see my family and give amazing gifts!
Favourite Christmas film?
Elf for sure! Maybe Daddy's Home 2 as well!
Do you get on well with your sister or do you ever argue?
We get on, but sometimes we disagree and argue a little, haha!
What's one item of clothing you couldn't live without?
Jake Mitchell merchandise ?
What's the craziest thing you've ever done?
I did a skydive for getting ONE MILLION subscribers!
Which country would you love to visit, and why?
I would love to visit Dubai because it looks insane!
What have you got planned for 2018?
Touring the UK in January, and hopefully releasing a whole lot of music and videos!
If you could have one superpower, what would it be?
To never need to sleep!
What's your most embarrassing moment?
Giving a family member the wrong Christmas present!
See Jake Mitchell on tour in January. For tickets and info go to: https://myticket.co.uk/artists/jake-mitchell