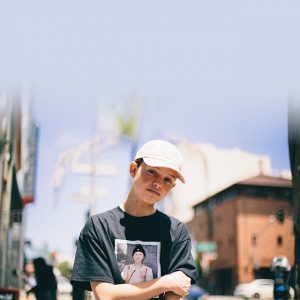 From musical.ly lip sync master to full-blown singer/songwriter — we LOVE Jacob Sartorius! We were lucky enough to get to ask him some questions, and we found out all you need to know!? Check out our interview below!?
??????????
Snapchat or Instagram? 
Instagram, for sure!
What's the nicest thing a fan has ever said or sent to you? 
A fan actually told me once that all of my positivity on social media makes them happier and more positive about life, which is really awesome! I'm all about spreading positive vibes!
What would you say to your fans who are chasing their own dreams?
Don't be afraid to chase your dreams! Surround yourself with great people, and work hard every day to reach your goals!
What three items would you take to a desert island? 
My iPhone, guitar and computer.
Where would you go on your ideal first date?
Hmmm, I think mini-golfing would be really fun!
What's your favourite song to listen to right now? 
Marmalade by Macklemore ft. Lil Yachty!
Which is your favourite song to perform and why?
I love performing Hit Me Back ft. Blackbear. It's my newest song and it's got such great energy to it!
What's been your favourite music video to shoot and why? 
I loved shooting the video for Skateboard. It's one of my favourite songs off the new project, and the shoot was by far the most fun to date!
Who is the most famous person in your DMs? 
J-Lo and Justin Bieber have both reached out to me directly. Funny story, I think it may actually have been J-Lo's kids reaching out to me through her account! I think they are fans of mine!
Did you ever imagine a massive tour like this when you first started on Vine?
Music has always been something I've been passionate about. While touring the world and selling out has always been a huge goal of mine, it is still crazy thinking about all the things I've had the opportunity to do! I can't wait to see all my fans on the upcoming tour!
What city are you most looking forward to visiting? 
I'm super-pumped to be visiting Paris!
If you want to catch Jacob on his tour, you can buy tickets here!