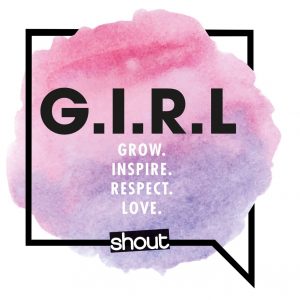 As part of our G.I.R.L campaign, we spoke to Olympic Gymnast Beth Tweddle about her life as a gymnast and #grlpwr icon! ?
How did you balance your love of gymnastics with schoolwork?
I enjoyed school, so I didn't see it as a chore! I just got it done when I was first given the work so that it didn't build up. I think that was key — I just had to be organised, prioritise and not let things get on top of me!
How do you help yourself in a situation where you feel really anxious and self-conscious? 
My coach, Amanda, taught me early on to be proud of myself and who I was. If you keep this self-belief and understanding, then I think you can overcome most anxiety and anxious situations. Be proud of who you are!
You studied Sports Science at university — what would you say to Shout readers who love science, but see it as a 'boys subject'?
Not to worry about it AT ALL. Studying science subjects can open a lot of doors for you in the future! There are so many different things to look at. If you enjoy it, then continue to study it — and don't worry about what others think!
What are your top tips for staying motivated?
I always make sure I have short-term goals as well as long-term goals to help me stay focused. I also make sure I have down time so that it doesn't take over my whole life, like catching up with friends and going shopping!
What advice would you give to aspiring Olympic medalists out there?
Remember, dreams can come true. Keep working hard, listen to your coach, and most of all — enjoy it whilst you're doing it!
What do you do to relax after a hard day working out? 
I catch up with friends and chill out!
Who's your girl power icon?
Growing up, I really looked up to Paula Radcliffe and Kelly Holmes. They achieved amazing results throughout their career!
Beth is Ambassador for Your Life, the campaign to boost the uptake of maths and physics A Levels. Your Life has launched 'Future Finder', a free web-app linking today's A Level subject choices with tomorrow's jobs: http://futurefinder.yourlife.org.uk