We chatted to Jazzy about her YouTube channel, why science isn't just for boys and her dream collab!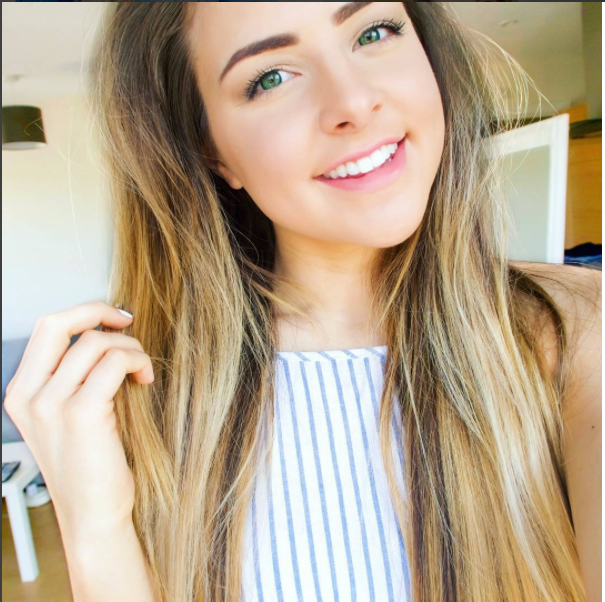 How did you decide what your channel was going to be about?
Before I started making YouTube videos, I used to watch a LOT of YouTube. I really loved DIY videos and chatty videos — so, when I started I knew that I wanted the content I created to be like that. I wanted other people to enjoy my content the way I enjoyed other peoples!
How did you come up with the name JazzyBumblee?
When I was younger one of my best friends used to call me Jazzybum, but unfortunately when I started YouTube that username was taken, so I had to improvise a little — so that's what I went with!
Has one of your experiments ever gone horribly wrong?
Not horribly wrong! I had a mishap trying to create a confetti bowl, which a lot of people who watch my videos remember, and they always refer back to it because I made a HUGE mess! I have spilled a lot and made big messes in my bedroom but that kind of comes with the territory!
Where do you get your experiment ideas?
Mainly Pinterest and Google. I could spend ages scrolling through Pinterest looking at things other people have created and tried out, and then choose the ones I want to try myself!
Is there anything you've always wanted to try but have been too scared to do?
I've always wanted to go travelling with just a backpack but I'm a really terrible over packer. So, I don't think I could ever go with just a backpack, but that's definitely something I would want to do!  
What advice would you give to girls at school that are picking their subjects?
I think the most important thing is to decide whether you personally enjoy it or not! I also think it's really important to know where that subject can take you and what kind of opportunities are available to you. There are so many incredible careers available in STEM (science, technology, engineering and maths) that people may never have heard of! According to EDF Energy's research there are going to be 640,000 jobs opening over the next six years!
It's really important to choose it for you and not just what other people want you to do or what your friends are doing. When I was at school I took dance because that's what my friends were doing, and not only was it something I didn't enjoy, I was terrible at it — I was SO bad!
What advice would you give to our readers about starting a YouTube channel?
I think it's the same advice nearly everyone on YouTube gives, but be yourself and do what you love! That way you'll build a community that shares those same interests with you and will support you. If you do something you don't love or aren't entirely happy with, you might get stuck creating that kind of content for the community that you've built. Always be true to yourself!
What would you say to a girl that thinks science isn't for them?
The first thing I'd say is, 'Why do you think that'? There are so many opportunities for girls in science that they might not know about that they can go into and enjoy! So, make sure you're aware of what's out there before turning your back on it. There are lots of ideas and help on the EDF Energy website to help girls become more aware of what's out there!
What's your most requested video?
Most of them I've already done, but at the moment it's a flat tour! I've just moved in with my other half and lots of people want to see where I'm living but it's a total mess. Until that is sorted I cannot film that video!
Who would be your dream collab?
I'd love to do a collab with Jordan Lipscombe! She's on my management and we recently met and we got on really, really well!
If you were to create a formula to create confidence in girls what would it be?
Discover who you are and what makes you, you. Figure out what you love and what you have a passion for and then be you! There is only one you!
Jasmin has been working with EDF Energy as part of their Pretty Curious programme, which launched in 2015 and aims to inspire more girls to pursue STEM (science, technology, engineering and maths) subjects at GCSE level and beyond. You can find out more about the programme on their website here and view an immersive Virtual Reality video created by EDF Energy here, which showcases three successful women currently working in STEM careers.