Grace F. Victory is working with NCS to tackle teen body fears and to make sure you know how AMAZING you really are! Check out our exclusive interview with Grace below, and don't forget to check out her YouTube video – 8 Things All Girls Should Know About Body Confidence/Image.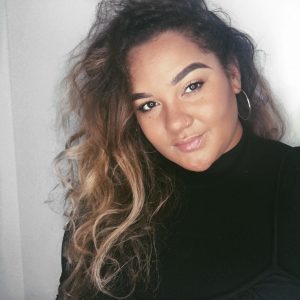 What would you tell a reader who feels like they aren't good enough?
You ARE good enough. You are more than good enough. Don't place self-worth in anyone but yourself. If you need help believing so, the National Citizen Service is a great way to get you out and about achieving things you never thought you'd be capable of. It's a great way to make friends and to make you feel proud of yourself.
Who do you turn to for advice?
Usually my friends, I have one friend called Chloe who is my constant voice of reason.
What's the best thing about your best friend?
I have a few best friends and collectively they keep me grounded. They allow me to be myself at all times, and I think that can be quite rare.
What was your favourite thing about growing up?
Dancing! I grew up at a performing arts school and it kept me focused as a child, which I have greatly benefited from as an adult.
What's your favourite inspirational quote?
'Empowered women, empower women'.
How do you define happiness?
Freedom of fear!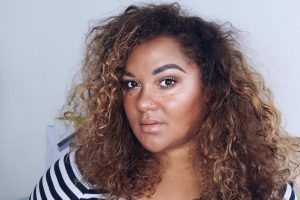 How do you pick yourself up when you're having a bad day?
I practice self care and connect with my inner child. I do my favourite things like wrapping myself in a blanket whilst watching The Big Bang Theory, and I eat my favourite food too! I'll also have some time away from social media.
What's your favourite social media platform and why?
Twitter! I think its because out of all the social media platforms, it is the best place to talk to people as it is the most conversational, and I tend to find the least amount of negativity there.
If you could have a huge #GRLPWR sleepover, who would you invite?
OMG what a brilliant question! Adele, Little Mix and Melissa McCarthy.
What should a reader do if their crush doesn't like them back?
Give all the attention and love they are giving to their crush, to themselves.
What advice would you give your 12-year-old self?
No matter what anyone says, you are absolutely beautiful and worthy, and one day you will realise that. It's going to be OK!
If you had one sassy superpower, what would it be?
I think I have a sassy superpower already — self love!
For more info head to www.ncsyes.co.uk.