Tallulah is a singer, artist, and contenstant on this year's Britain's Next Top Model. She chats to Shout about making it in the industry and how her Aspergers will never hold her back!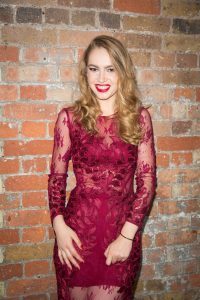 How did you get into modelling?
When I was about 14 a friend of my mum asked if she could take some pictures of me. I was quite surprised because I'd never thought of myself as a model type. I was shocked when I saw how lovely the pictures were, and that they were actually me! A few years later I was contacted on social media by some designers asking me to model for them and I said yes!
Describe yourself in three words…
Passionate, funny, messy!
Who  inspires you?
The most inspirational person in my life is my mum. But I'm also blessed and inspired by my teachers at BRIT school, and one teacher from when I was younger.
 What was the application process like for BNTM?
My mum applied for me! I was surprised to be invited to the auditions, which were great fun, but  I didn't imagine I would get through. I think that with things like this you can't afford to invest too much expectation into it. Just enjoy the process and if it happens, it happens! Once Abby rang me and told me I was on the show, I did get very excited!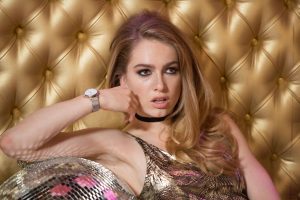 What advice would you give to any of our readers who may be living with Asperger's too?
Embrace who you are! Everybody is different and I don't see Aspergers as disabling or something that will hold me back. As far as I am concerned, it's a positive thing, and I love being Tallulah. Don't ever let people see your condition as a negative thing. You get to see the world from an entirely different perspective, which makes you very lucky! It means that you have access to a part of your brain that other people don't have. Humans only use about 20% of their brains and we use a different 20%. I believe that my Aspergers is why I can write music and paint well!
What advice would you have for someone recently diagnosed with Aspergers?
It must be such a relief knowing that there is a reason you are a little different. Don't be ashamed of your diagnosis, you're in really good company! The opportunities open to you are limitless because you have the advantage of seeing the world from a different perspective. Yes, there will be obstacles to overcome, but try to put strategies in place that will minimise these. I find I get upset for people far too easily, so I keep a check on this and take some 'time out' for myself to paint or to read so that I can process the emotion my own way.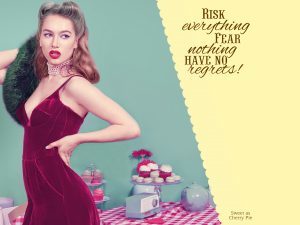 What would be your dream modelling campaign?
I suppose as a Londoner I would love to see myself 'Living the London look' for Rimmel. I feel like I have London coursing through my veins!
How do you give yourself a confidence boost on a bad day?
That's easy —  I just talk to my Mum!
What's your favourite thing about modelling?
My favourite thing about modelling is the teamwork with other creative people. You have to set down your ego and remember that you are representing a brand — not yourself. It can be liberating to be somebody else for a while! And seeing the finished photos is a pleasant surprise — sometimes I think 'is that really me?!'.
What's your top tip for self-confidence?
ALWAYS BE YOURSELF. You absolutely cannot fail at this, so there's nothing to be afraid of!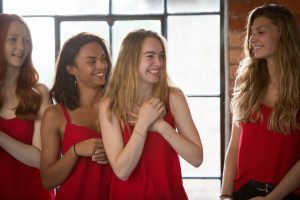 Britain's Next Top Model is on Thursdays at 9pm on Lifetime.