Hey beauties!
So, we guess that after reading P24 in the latest Shout Mag you can't wait to start planning your AMAZING party!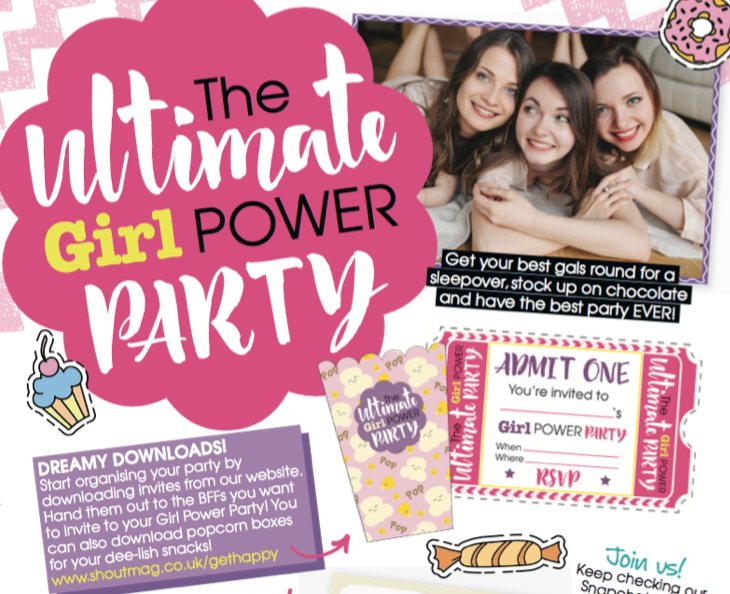 We have some super-cute downloadables for you to use…
Popcorn Boxes
OK, how adorable are these popcorn boxes? To download them, just click on the image of the box and print off as many as you like! Then, cut them out and fold together. Use sellotape or glue to hold the box together at the side and bottom.
Invites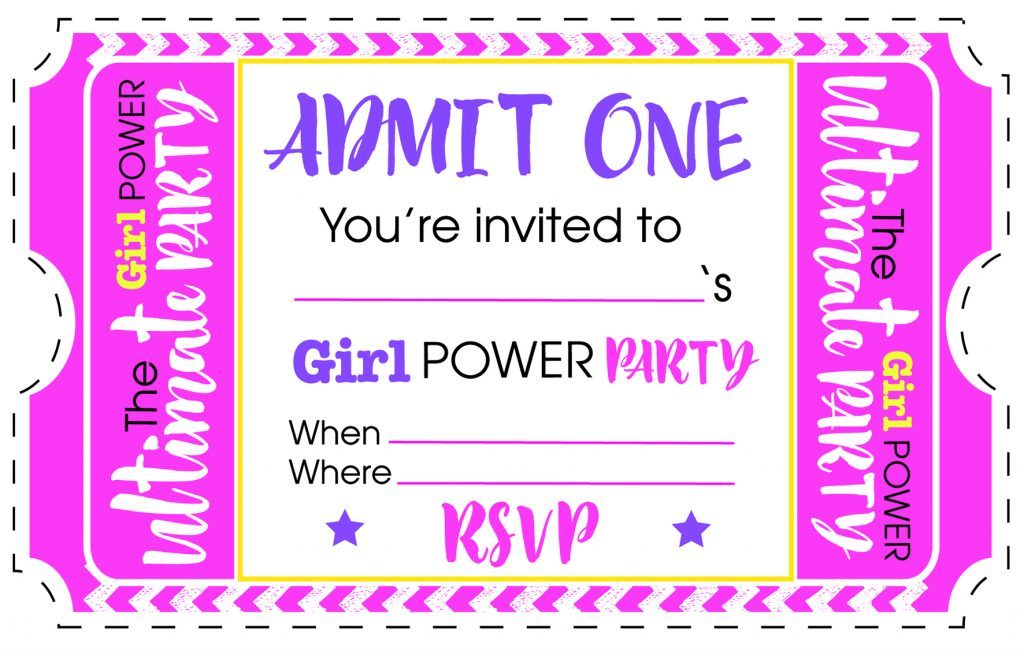 We've made up some lush invites for you to give to your BFFs. To download these, click on the invite above and then print onto paper or card.
Click here to listen to our feel-good #GirlPower playlist on YouTube!
We hope you have THE BEST party — make sure you tag us in your pics on Twitter @shoutmag and Instagram @shoutmagpix! Add us on Snapchat, too (username: shoutmag) and keep checking our story to find out when we'll be throwing our #GirlPower Party!
Love,
Team Shout x