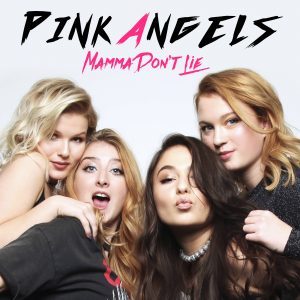 Tell us about your new single, Mamma Don't Lie!?
Nikki: It's super-fun dance music and we're really proud of it — we can't wait for people to see the music video, too. You're gonna like it!
Can you sum it up in a few emojis?
Natalie: The dancing girl, a star and fireworks! ????
Who are your biggest girl power influences?
Nikki: I think Zara Larsson because we have a similar sound to her. We really like Selena Gomez, too!
If you could pick anyone in the world to join Pink Angels, who would it be?
Tereza: We would have to say Zara!
How would you describe your personalities?
Natalie: The girlie one is Angee. Tereza's the troublemaker!
Tereza: No I'm not!
Nikki: Natalie's the calm, sleepy one!
Angee: And Nikki's very loud!
Have any of celebs you've toured with given you good advice?
Nikki: I think Jessie J was really nice! We sang to each other once, and she was really funny — she even posted a pic of us altogether on Instagram after we met.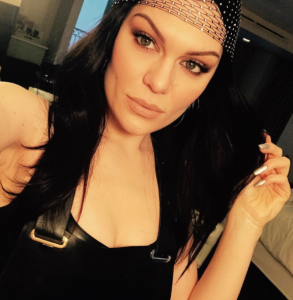 Natalie: Jade from Little Mix was lovely, too! She gave us some really good advice about the industry.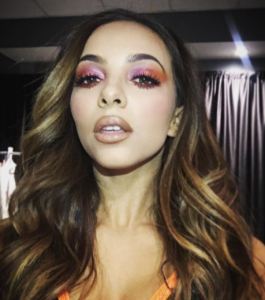 Have you got any crazy tour stories?
Natalie: When we were touring with Union J, security found us in the toilets and thought we were gate crashers! After we explained who we were it was fine, but it was scary at first because our English wasn't that good back then!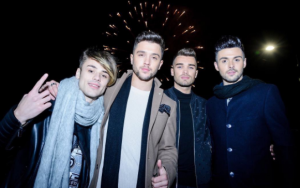 Have you had any embarrassing stories on stage?
Nikki: I actually fell on my face on stage while we were performing after trying to jump!
Tereza: THAT WAS GREAT!
Nikki: Tereza was laughing on the floor!
Who are your celeb crushes?
Angee: I love Martin Garrix!
All the girls: Justin Bieber!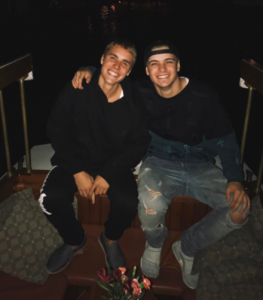 How do you deal with friendship fallouts?
Tereza: We don't fight — we've just been together for so long and have gotten so used to each other. We're like family!
Angee: We grew up together!
Who's the messiest when you're on the road?
Nikki, Natalie and Angee: Tereza!
Tereza: NOOO!
What do you get up to together when you've got free time?
All the girls: SHOPPING!
Which celeb's style do you love?
Angee: Probably Shay Mitchell and Gigi Hadid!
Pink Angels' new single Mamma Don't Lie is OUT NOW!
Image credits:
Instagram/martingarrix, Instagram/jessiej, Instagram/jadethirlwall, Instagram/shaym, Instagram/gigihadid, Instagram/zaralarsson, Instagram/selenagomez, Instagram/unionjworld