We caught up with the amazingly talented Kenzie to chat all about her gorge Tee4Too range with BFF Gabi! Psst… stick around until the end — we have a giveaway!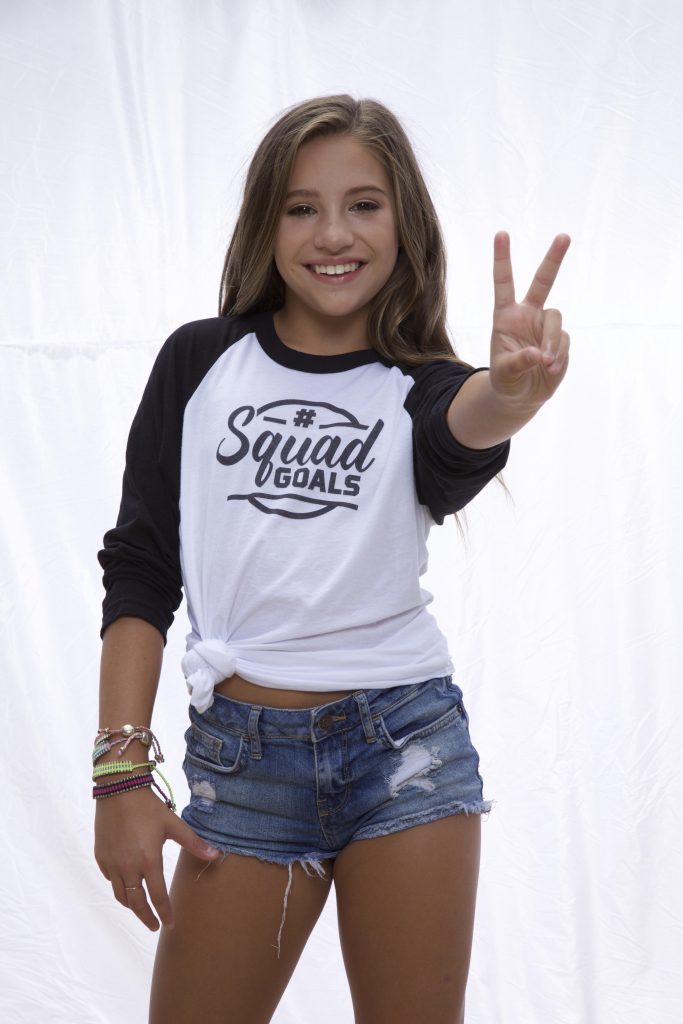 Tell us ALL about Tee4Too!
One of my best friends Gabi and I had the idea to design our own t-shirts. We were always making shirts and people would ask where we got them.  It sparked the idea to start our very own line!
Describe your style…
I like to be trendy but comfy at the same time… oh, and I'm very sporty.
What's your fave thing about the clothes you've created?
Our t-shirts are a reflection of Gabi and I. Even though we live far from each other, we're always collaborating. We're constantly texting or on FaceTime — we're a great team!
How do you go about picking the T-shirt designs?
Our ideas come from what we're feeling or things that might happen to us. For example, the 'Block Out the Haters' shirt came from experiencing hate on social media. We wanted everyone to know that if someone is sending you hate it's best to block it out and not give them the attention or energy. Stay positive!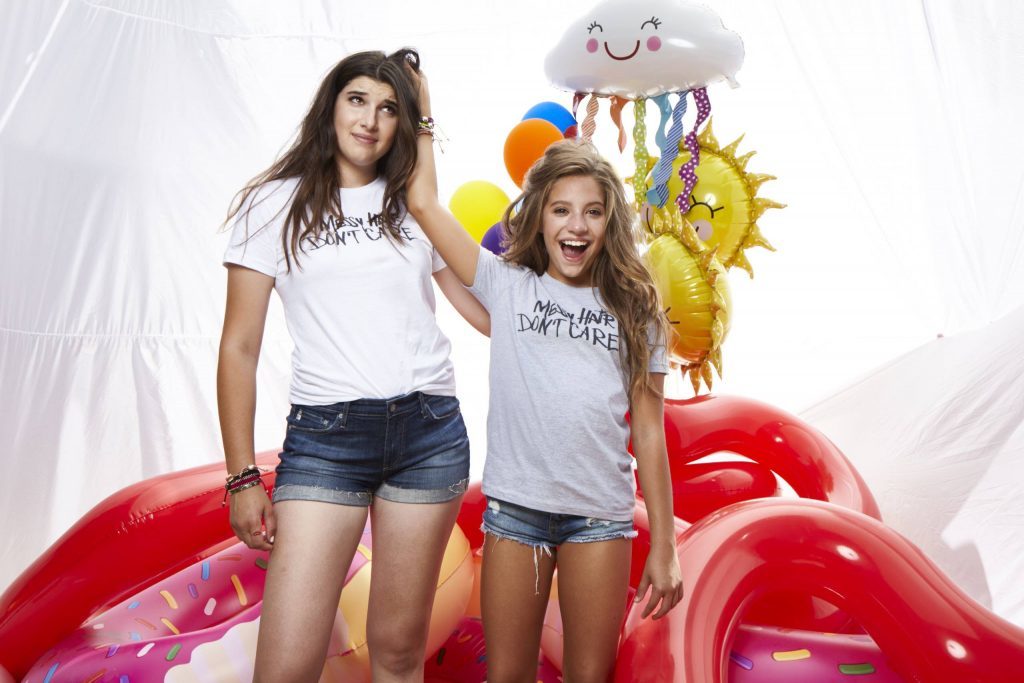 What's it like working with Gabi? 
Gabi is like a big sis to me… except we never argue like my sister and I, haha!
Who inspires you?
My sister Maddie inspires me so much — she's so creative and I really look up to her.  She always tells me never to give up.
Do you have a message for your fans?
If I didn't have amazing fans I wouldn't be where I am today. I know I'm only 12, but I want to be a good role model and inspire people to be the best they can be.
When was the last time you and Maddie LOL'd so hard?
Me and Maddie hang out every night before we go to bed. We watch YouTube and just laugh so hard — I actually fell off of her bed last night cos I was laughing so much!
What do you have planned for this year?
My sister and I are doing a tour in Australia this year and I will be working on my acting and recording more music, too. I hope to be on a TV show as well!
What was the best and worst thing about being on Dance Moms? 
I made the most amazing friends ever when I was on Dance Moms… but I defo won't miss the stress or drama!
What's your favourite quote?
Always be kind!
WIN! WIN! WIN!
We're giving away the two gorge designs below! For your chance to win, follow us on Insta (@shoutmagpix) and use our hashtag #shoutandkenzie in the caption of one of your pics.
Head over to www.tee4too.com to view the collection!
Good luck! x