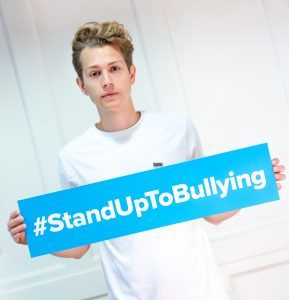 We spoke to James from The Vamps all about Safer Internet Day 2017!
What made you get involved with the safer internet campaign?
None of us can avoid social media – technology is everywhere, so we're talking to each other online more than ever before. There are loads of positives to this, but the internet can be a dangerous place, so it's really important that we all make sure younger users are as safe as possible.
What are your top tips for staying safe online?
One thing that I can't stress enough is that once something's posted online, it's there forever, so I'd say try and really think about what you put out there before you post. Even I've posted pictures and tweets that I've instantly regretted! Also, if you wouldn't say it to a person in real life then what you're typing might be hurtful, so it's best to just leave it.
Does online hate ever get to you?
It used to get to me a lot, especially when me and the boys were just starting out — I took everything personally. Now I've realised that some people are just looking for a reaction and not everyone's going to like our music, and that's fine!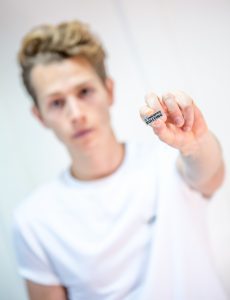 How do you deal with it?
I'd say it's best to just avoid it — I don't read through comments sections anymore. However, if you're experiencing online bullying by the same people all the time then that's different and it's important to act. Don't respond – block them and let someone close to you know what's going on, like a teacher, friend or parent. You shouldn't struggle alone.
Did you ever have to deal with it when you were younger?
I was bullied online when I was younger. There was a group of boys who I didn't know that picked on me for my music and I'd come home to loads of negative Facebook comments. There were times I came close to stopping music, but thanks to the support of those around me, I stuck with it. Plus, after I blocked the bullies they soon gave up!
Do the rest of The Vamps support your work with the campaign?
Yes! All the guys in the band are passionate about supporting great causes like this. We can all relate and we recognise the importance of reaching out to our fans and spreading the message of being positive online.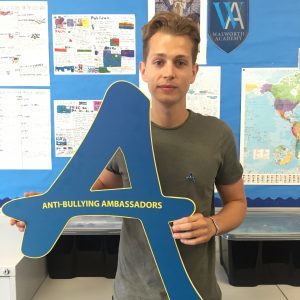 What would you like to say to all the trolls out there?
I'd like to sit down with them in real life and tell them that everything they're saying is REAL. Trolls need to put themselves in the victim's shoes and realise how much damage their words can cause.
What would you like to say to your young fans that are being bullied online?
Online bullying is just as serious as any other type of bullying, so please tell someone! People can't help if they don't know.
Who's the most social media obsessed member of the band?
Me!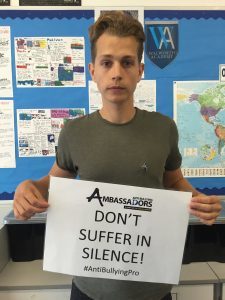 Who takes the most selfies out of all of you?
I'm the most active online so this is probably me again!
If you could give your teen self some advice, what would it be?
Don't be afraid to accept and embrace who you really are, or feel pressured by what's supposedly 'normal' for girls and guys, and always express how you're really feeling. And it's perfectly OK not to feel OK!
Do you have a favourite feel-good quote?
'I am not afraid of storms, for I am learning how to sail my ship.' Louisa May Alcott
James is supporting Safer Internet Day and is an Ambassador for The Diana Award Anti-Bullying Campaign. Find out more here: www.saferinternet.org.uk