Hey Shoutettes!
Finished your homework like a BOSS and caught up on all of your faves on YouTube? We're here to help! Click the pic of our exclusive Dan & Phil poster below to download!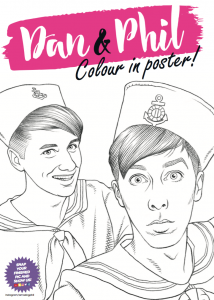 Print it, colour it, frame it — then tag us on Twitter, Facebook and Instagram!
Don't forget the brand new issue is OUT NOW! Just look at it… so pretty ?