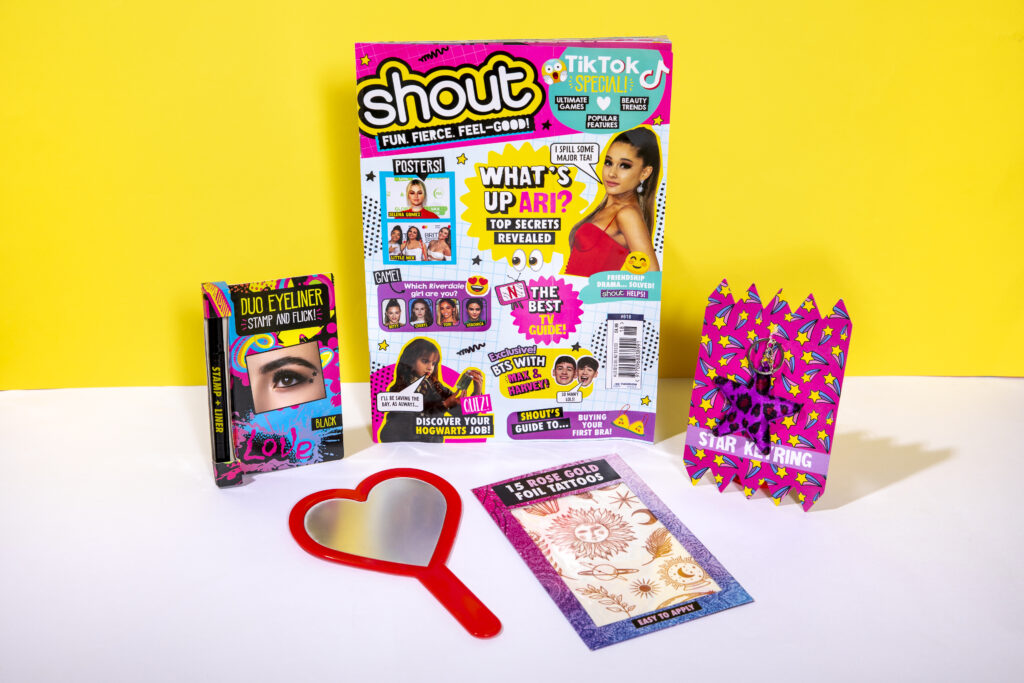 Shout is the must-have magazine for tween and teen girls who love fashion, beauty, celebs and YouTube! Every issue comes with amazing free gifts, and is packed with feel-good content that supports, inspiresand entertains. From interviews with the biggest influencers and celebs, to posters and quizzes, and advice on friendship and body worries – Shout's got it covered!
We also have The Shout Feel-Good Guide – the mag that's got your back! Tackling topics like body confidence, self-care and mindfulness, every page aims to make you feel happier, more positive and confident enough to take on anything!
T: 01382 223 131
E: contact@shoutmag.co.uk
Shout
2 Albert Square
Dundee
DD1 1DD
———————————————————————————————————————————
NEW ISSUE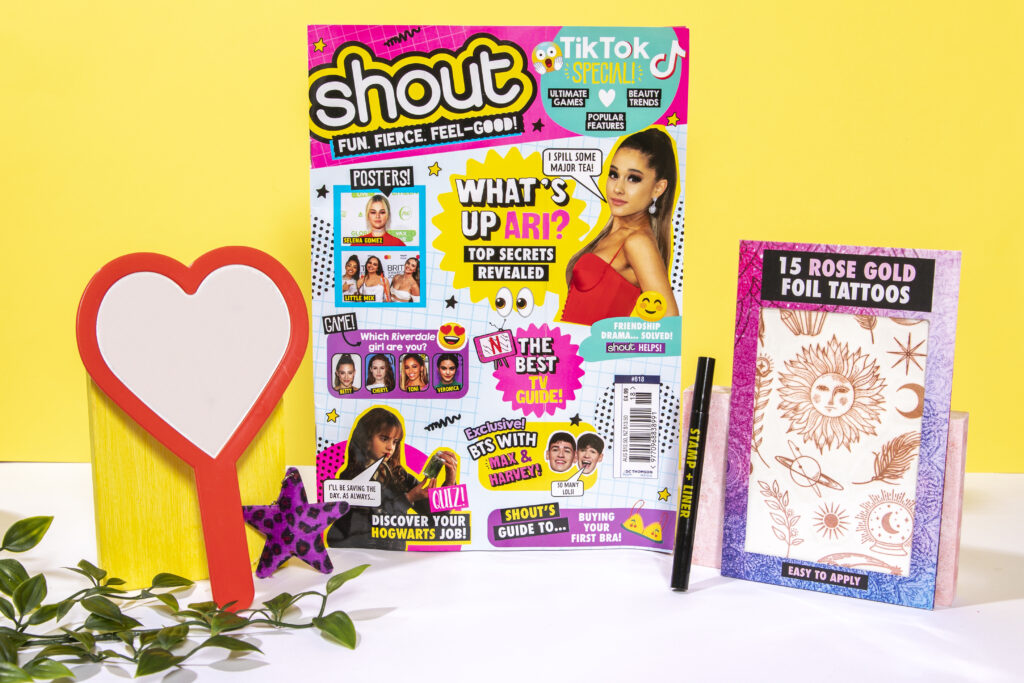 The brand new issue of Shout magazine is HERE! 💖✨
Full of amazing celeb stories, games, advice and quizzes, you'll have so much fun with our brand new edition of Shout magazine!
Here's a sneak peek of what you'll find inside the mag 🥰
What's Up Ari! She spills some MAJOR tea and secrets are revealed! 👯‍♀️
Which Riverdale Girl Are You? Take the BEST quiz to find out! ❤️
Shout's Guide To Buying Your First Bra! We've got your back! 💕
Discover Your Hogwarts Job! It's only like the best school… EVER!
We also have AMAZING free gifts for YOU!
HANDHELD MIRROR
ROSE GOLD TATTOOS
STAR KEYRING
EYELINER AND STAMP
We're sooooo excited to share the brand new mag with you!
Tell us what you think by DMing us on Insta or Twitter or emailing us at contact@shoutmag.co.uk!
Plus, Shout is now available for single issue and subscription digital download! Get the latest issue straight to your devices at home! Find out more here and click the DIGITAL tab: